Trzy błędy projektowe w miarach budżetowych dla najemców
Welcome to The Weekly Digest from Sinn Féin where we bring you a flavour of the work and campaigns that we have been involved in during the course of the week.
Fáilte go hIris Choimriúcháin na Seachtaine ag Sinn Féin ina gcuirfear ar bhur súil blaiseadh den obair agus de na feachtais a bhfuilimid ag plé leo le linn na seachtaine.
The Weekly Digest / Iris Choimriúcháin na Seachtaine
Have you got your National Draw ticket yet?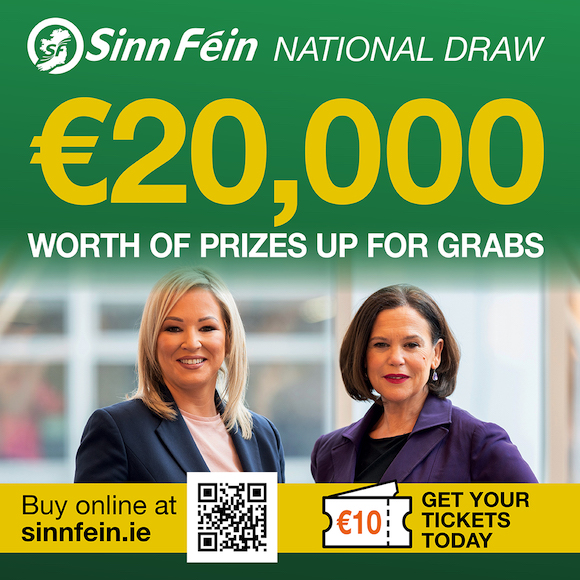 Once again this year there will be four draws with a €5000 cash prize up for grabs in each draw.
A €10 ticket gets you into all four draws with the first one taking place on Saturday 26th of November and the subsequent draws taking place on 3rd of December, 10th of December and 18th of December.
Get your tickets for all four draws today by clicking the button below:
An bhfuil ticéad agat go fóill don Chrannchur Náisiúnta?
Arís i mbliana beidh ceithre chrannchur ann agus duais €5000 ar fáil i ngach ceann acu.
Le ticéad €10 beidh tú istigh i gceithre chrannchur agus beidh an chéad cheann ag tarlú Dé Sathairn 26 Samhain agus na crannchuir ina dhiaidh sin ar an 3 Nollaig, 10 Nollaig agus 18 Nollaig.
Faigh ticéad do gach crannchur tríd an gcnaipe thíos a bhrú:
The third issue of An Phoblacht for 2022 is on sale now!
The third 2022 edition of An Phoblacht is now available to purchase online.
In this issue;
– Sinn Féin Finance Spokesperson Pearse Doherty covers his priorities ahead of Budget 2023, and on how the Government has failed to serve its citizens and protect its most vulnerable
– QUB Professor Colin Harvey outlines the thinking behind the Preparing for a New Ireland conference to be held in Dublin's 3 Arena on October 1st
– Mairéad Farrell reviews the republished 'John Lennon's Dead' by Republican Veteran Síle Darragh
– Sinn Féin National Chair Declan Kearney talks about the need to plan and ensure that the new Ireland will not be like the old Ireland
Get your radical news here today:
Budget failed to provide certainty to those on middle and low incomes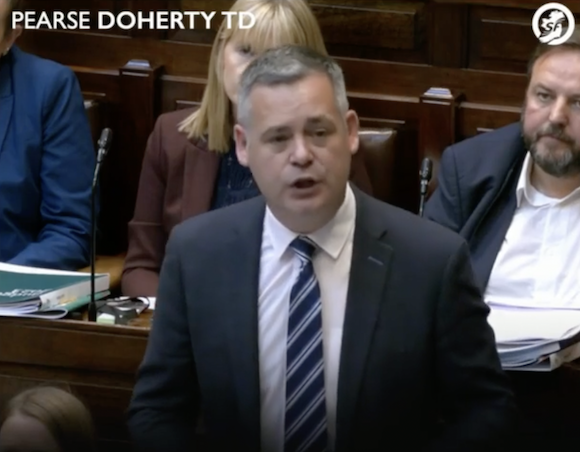 Responding to Budget 2023 in the Dáil this week Pearse Doherty said the Government failed to provide certainty to workers and families, and those on middle and low incomes.
Mairéad Farrell said Sinn Féin knows that 'the Ministers opposite have passed their sell by date'.
You can watch Pearse and Mairéad's budget response here: https://fb.watch/fR0hJRcy7L/
Three design errors in budget measures for renters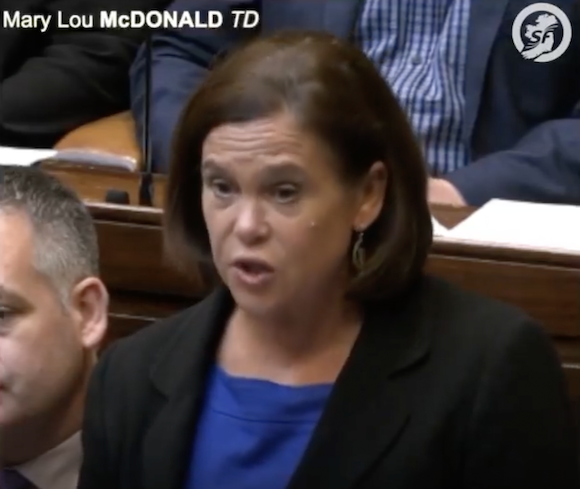 Also responding to Budget 2023 in the Dáil this week Mary Lou McDonald said there are three design errors in the measures announced for renters.
€500 is not enough;
The Tax Credit is not refundable, excluding students and low income workers;
There is no ban on rent increases
Government needs to correct these now.
Watch Mary Lou here: https://fb.watch/fR0LgzJOi0/
Ireland's Future event takes place today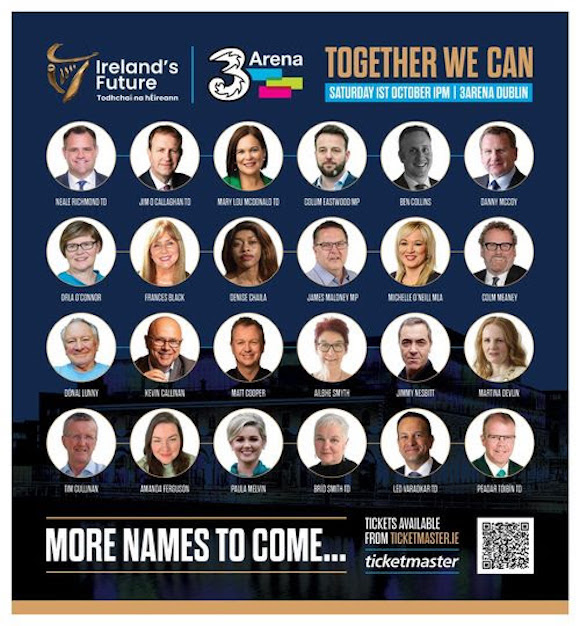 The largest gathering in generations to discuss the constitutional future of our island will take place today in the 3 Arena, Dublin.
By working together and planning for the future, we can achieve our full potential in a new Ireland and build a better future for everyone.
You can still get your ticket online now:
https://www.ticketmaster.co.uk/ire…/event/18005CE6A4072AD7
Another successful and well attended Chieftain's Walk held to remember Martin McGuinness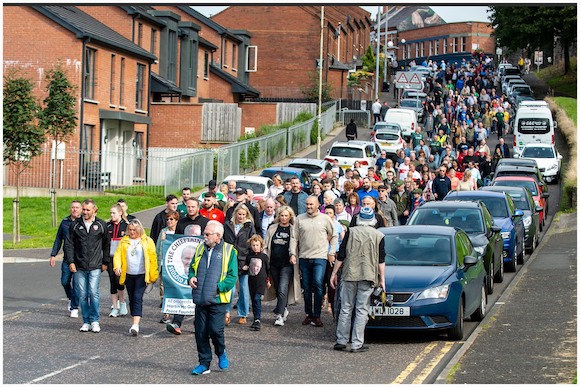 Another very successful and well attended Chieftain's Walk was held earlier this month to remember the late Martin McGuinness.
Among those to take part this year was US Senate Majority Leader Chuck Schumer who walked in the New York Chieftain's Walk.
You can read about it here: https://www.irishecho.com/2022/9/a-chieftain-s-walk-under-sunny-new-york-skies
Money raised from the event goes to the Martin McGuinness Peace Foundation.
Two young Derry women who were among the first beneficiaries of a peace bursary from the Martin McGuinness Peace Foundation have spoken of how the initiative made a huge difference as they completed their studies.
Read about it here: https://www.derryjournal.com/education/martin-mcguinness-peace-bursary-recipients-speak-of-life-changing-impact-3857859
Sinn Féin