'Putin will fail, Europe, Ukraine will prevail': EU's von der Leyen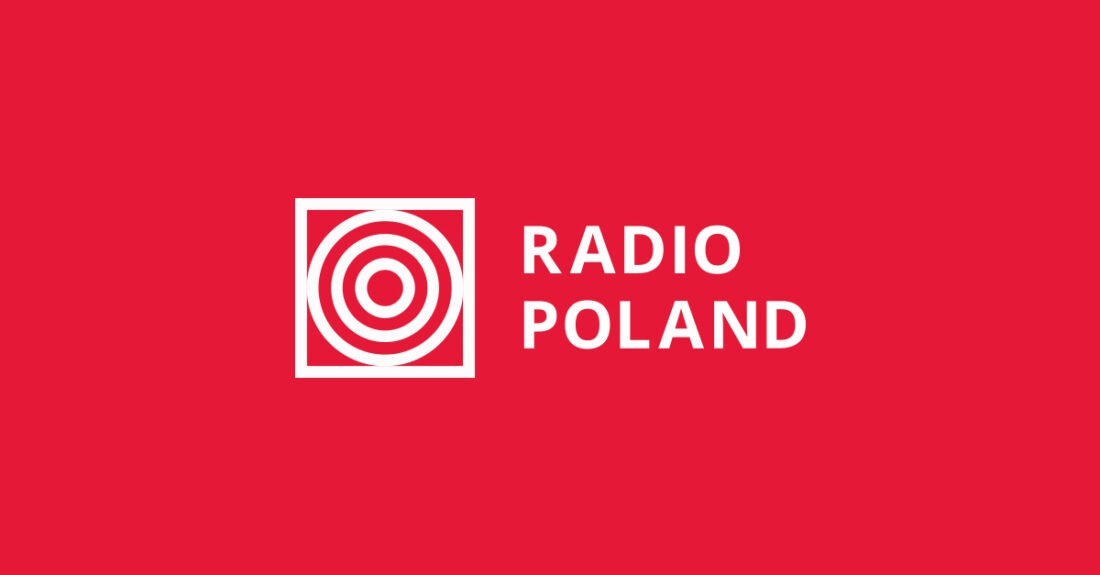 The president of the European Commission on Tuesday delivered the 2022 State of the Union Address, reiterating the European Union's support for Ukraine and vowing that "Putin will fail and Europe will prevail."
The President of the European Commission, Ursula von der Leyen, delivers the 2022 State of the Union Address, in the European Parliament in Strasbourg, France, on Wednesday, September 14, 2022.PAP/EPA/Christophe Petit Tesson
Ursula von der Leyen made the annual speech in the European Parliament in Strasbourg, France, public broadcaster Polish Radio's IAR news agency reported.
The address accompanies the yearly Debate on the State of the Union. This time, the meeting featured a special guest, Ukraine's First Lady Olena Zelenska.
'Courage and solidarity'
Spelling out the challenges ahead, amid the Russian invasion of Ukraine, Von der Leyen stated: "Let us be very clear: much is at stake here. Not just for Ukraine – but for all of Europe and the world at large."
"And we will be tested. Tested by those who want to exploit any kind of divisions between us," she added.
The EC president stressed that "This is not only a war unleashed by Russia against Ukraine. This is a war on our energy, a war on our economy, a war on our values and a war on our future."
She argued that "This is about autocracy against democracy."
Von der Leyen went on to say: "And I stand here with the conviction that with courage and solidarity, Putin will fail and Europe will prevail."
'Glory to a country of European heroes'
Addressing Zelenska, the EC president said that recent days have shown that the courage of the Ukrainian people was bringing dividends.
"You have given voice to your people on the global stage. And you have given hope to all of us," she said.
Von der Leyen added: "So today we want to thank you and all Ukrainians. Glory to a country of European heroes. Slava Ukraini!"
The head of the EC vowed: "Europe's solidarity with Ukraine will remain unshakeable. From day one, Europe has stood at Ukraine's side. With weapons. With funds. With hospitality for refugees. And with the toughest sanctions the world has ever seen."
'Sanctions are here to stay'
Von der Leyen also stressed that the bloc's sanctions against Russia were working.
She told the European Parliament: "Russia's financial sector is on life-support. We have cut off three quarters of Russia's banking sector from international markets. Nearly one thousand international companies have left the country."
The EC president added: "The production of cars fell by three-quarters compared to last year. Aeroflot is grounding planes because there are no more spare parts. The Russian military is taking chips from dishwashers and refrigerators to fix their military hardware, because they ran out of semiconductors. Russia's industry is in tatters."
Von der Leyen said that "It is the Kremlin that has put Russia's economy on the path to oblivion. This is the price for Putin's trail of death and destruction."
"And I want to make it very clear, the sanctions are here to stay," she added. "This is the time for us to show resolve, not appeasement."
Support for Ukraine
Von der Leyen announced that the EU would work with First Lady Zelenska to support the rehabilitation of damaged Ukrainian schools.
"[W]e will provide 100 million euros. Because the future of Ukraine begins in its schools," she stated.
The EC president also said the EU "will bring Ukraine into our European free roaming area," among other assistance.
She went on to say: "[T]he Commission will work with Ukraine to ensure seamless access to the Single Market. And vice-versa. Our Single Market is one of Europe's greatest success stories. Now it's time to make it a success story for our Ukrainian friends, too."
Von der Leyen announced: "And this is why I am going to Kyiv today, to discuss this in detail with President Zelensky."
'We should have listened to the voices in Poland'
The head of the EC stressed that the bloc must learn the lessons of Russia's war against Ukraine.
She told EU lawmakers: "One lesson from this war is we should have listened to those who know Putin. To Anna Politkovskaya and all the Russian journalists who exposed the crimes, and paid the ultimate price. To our friends in Ukraine, Moldova, Georgia, and to the opposition in Belarus."
Von der Leyen added: "We should have listened to the voices inside our Union – in Poland, in the Baltics, and all across Central and Eastern Europe. They have been telling us for years that Putin would not stop."
The EC president stressed that the European bloc must end reliance on Russian fossil fuels.
"We have to get rid of this dependency all over Europe," she said.
Tackling high energy prices
In her speech, von der Leyen also set out the EC's plans to tackle high energy prices, such as "a cap on the revenues of companies that produce electricity at a low cost."
She added: "And because we are in a fossil fuel crisis, the fossil fuel industry has a special duty, too. Major oil, gas and coal companies are also making huge profits. So they have to pay a fair share – they have to give a crisis contribution."
The EC president went on to say: "These are all emergency and temporary measures we are working on, including our discussions on price caps. We need to keep working to lower gas prices. We have to ensure our security of supply and, at the same time, ensure our global competitiveness."
She also stressed: "[W]e have to decouple the dominant influence of gas on the price of electricity. This is why we will do a deep and comprehensive reform of the electricity market."
'Two selfless young women from Poland'
Also present at the 2022 State of the Union Address, at the invitation of von der Leyen, were two women from Poland, who have been helping refugees from Ukraine.
Welcoming them, the EC president said: "They say that light shines brightest in the dark. And that was certainly true for the women and the children fleeing Russia's bombs. They fled a country at war, filled with sadness for what they had left behind, and fear for what may lie ahead."
She added: "But they were received with open arms. By many citizens like Magdalena and Agnieszka. Two selfless young women from Poland."
Von der Leyen went on to say: "As soon as they heard about trains full of refugees, they rushed to the Warsaw Central Station. They started to organise. They set up a tent to assist as many people as possible. "They reached out to supermarket chains for food, and to local authorities to organise buses to hospitality centres."
"In a matter of days, they gathered 3000 volunteers, to welcome refugees 24/7," the EC president said.
As the MEPs heartily applauded the two Polish volunteers, von der Leyen said: "This is Europe's spirit. A Union that stands strong together. A Union that prevails together. Long live Europe," Poland's state news agency PAP reported.
Wednesday is day 203 of the Russian invasion of Ukraine.
(pm)
Source: IAR, PAP, ec.europa.eu