Washington backs Baltic Pipe, slams Nord Stream 2 as Polish president visits: report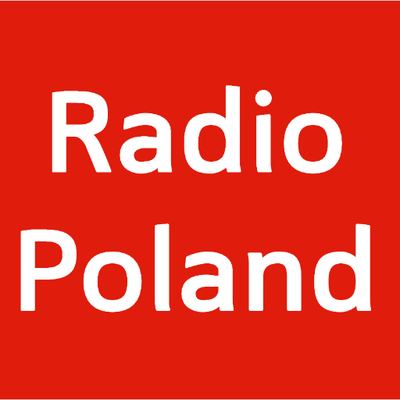 The US administration reiterated its support for the new Baltic Pipe project aiming to diversify gas supplies as Polish leader Andrzej Duda visited Washington on Wednesday, a website has reported.
US President Donald J. Trump (left) welcomes Polish President Andrzej Duda (right) to the White House in Washington on Wednesday.Photo: EPA/JIM LO SCALZO
Meanwhile, American officials slammed the Nord Stream 2 gas pipline being built from Russia to Germany in a controversial project opposed by both Washington and Warsaw, the biznesalert.pl website said.
While visiting Donald Trump at the White House on Wednesday, Poland's Duda also met with US Energy Secretary Dan Brouillette to discuss nuclear energy and liquefied natural gas (LNG) supplies, the biznesalert.pl website reported.
'All-of-the-above' energy agenda
The US Department of Energy said in a statement accompanying the visit that Poland was pursuing "an 'all-of-the-above' energy agenda, one which recognizes that energy security is made possible through energy diversity – of fuel types, of sources for that fuel, and of delivery routes."
"The diversity of United States' energy industry is vital to provide energy resources and support for infrastructure projects and diversification efforts, particularly given Poland's geographic position between Russia and Germany, and Europe's expressed desire to lessen its dependence on Russia for fuel imports," the US Energy Department said.
It added that Poland increased its imports of American LNG by more than 1,000 percent between 2018 and 2019 as a result of a series of recent commercial agreements with American companies.
"Through these shipments, Poland has steadily been able to decrease the amount of natural gas it imports from Russia," the statement said, as cited on the energy.gov website.
The statement added: "While Russian natural gas will remain part of the European energy portfolio, the increased diversity with the inclusion of American natural gas is a net positive for the region. And here in the U.S., Poland has become a valuable customer for our natural gas, driving tens of millions of dollars in revenue back into our country."
Energy infrastructure and cyber-security
The US Energy Department also said in its statement that the United States was "supportive of Eastern European infrastructure projects" such as the Baltic Pipe and the expansion of an LNG terminal in Świnoujście, northwestern Poland.
Meanwhile, the statement said the United States was "opposed to the development of the Nord Stream 2 and TurkStream pipelines, which will increase Europe's dependency on Russian natural gas and potentially leave certain Eastern European nations, including Poland, vulnerable to malign efforts to use vital energy resources as a political lever during critical times."
According to the US Energy Department, the United States and Poland are also working together "to share expertise that will protect critical energy infrastructure from cyber-attacks, advance the use of smart grid technology, and promote greater cooperation between Polish and American companies on strategic fuel storage and transmission logistics."
As part of a "vital alliance" and "strong security collaboration" between the two countries, the United States will help Poland develop its civil nuclear power sector and 5G technology, the presidents of the two countries said in a joint statement they signed in Washington on Wednesday.
(gs/pk)
Source: biznesalert.pl, energy.gov