Ustawa Sinn Féin, aby mundurki szkolne były bardziej przystępne cenowo
Sinn Féin wprowadza przepisy, które pomogłyby wesprzeć rodziny dotknięte cenami mundurków szkolnych i sprawią, by mundurki były jak najbardziej przystępne.
Welcome to The Weekly Digest from Sinn Féin where we bring you a flavour of the work and campaigns that we have been involved in during the course of the week.
The Weekly Digest
2022 National Draw tickets on sale now
It's that time of the year again. Tickets for Sinn Féin's National Draw 2022 are on sale now.
Once again this year there will be four draws with a €5000 cash prize up for grabs in each draw.
A €10 ticket gets you into all four draws with the first one taking place on Saturday 26th of November and the subsequent draws taking place on 3rd of December, 10th of December and 18th of December.
Get your tickets for all four draws today – https://www.sinnfein.ie/nationaldraw/buy
Young Irish people in Australia, we will make Ireland the home you deserve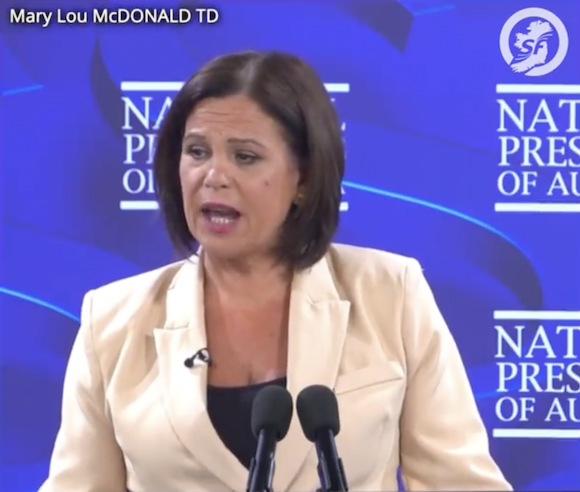 In an speech at the National Press Club in Australia this week Mary Lou McDonald addressed young Irish People in Australia saying:
"To those young Irish people in Australia who want to come home: I want you to know that we are working hard to change things for you, that we WILL change things for you, and we will make Ireland the home that you deserve."
Watch Mary Lou here: https://fb.watch/ep6MOjd6q1/
Michelle O'Neill in Washington DC – Assembly election result must be respected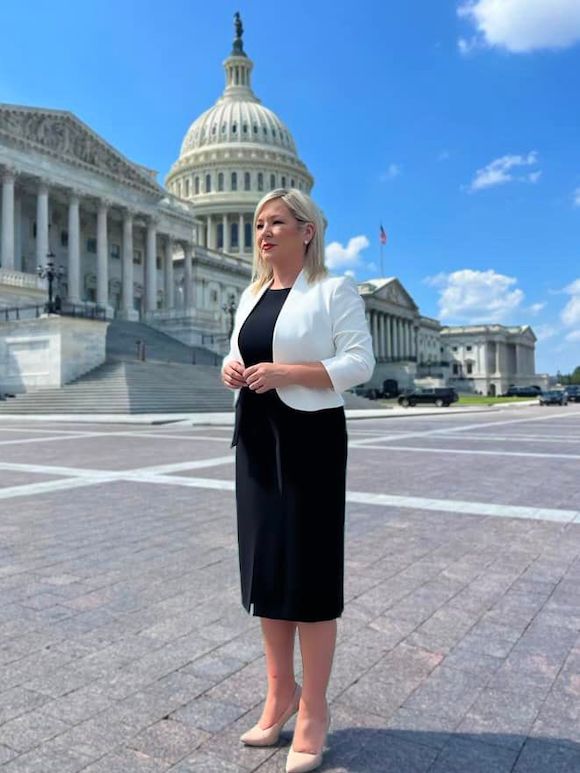 Meanwhile Michelle O'Neill is bringing the message to Washington DC that the democratic outcome of the recent Assembly Election must be respected, and that Downing Street must stop giving cover to those denying the public the representation and leadership they voted for at Stormont.
Watch Michelle here: https://fb.watch/eqkZXfft9j/
Launch of the Commission on the Future of Ireland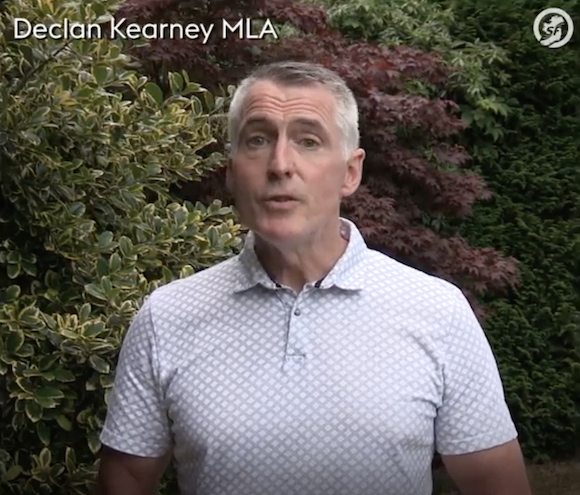 Sinn Féin has launched its Commission on the Future of Ireland. This initiative is about engaging more people in the democratic debate that is already underway around Irish Unity. The first Peoples Assembly will be on Wednesday 12th October in the Waterfront. If you agree or disagree with a united Ireland, we want you to 'Come Along – Have Your Say'.
Watch a clip from Declan Kearney here: https://fb.watch/eqtDXrLrg2/
AIB reverse decision to remove services at 70 branches across the state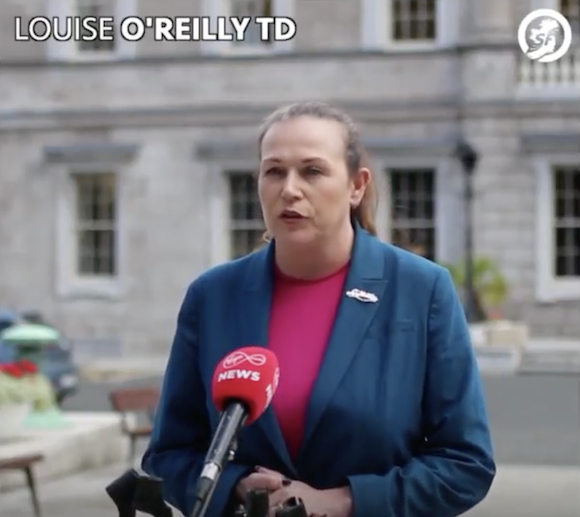 AIB has reversed its decision to remove cash, check and ATM services from 70 branches across the state from September after huge backlash from the public.
Louise O'Reilly welcomed the u-turn from the bank and said customers need to know exactly how this debacle came about and need reassurance that it will not happen again.
Watch Louise here: https://fb.watch/eqtTG_NBc4/
Sinn Féin legislation to make school uniforms more affordable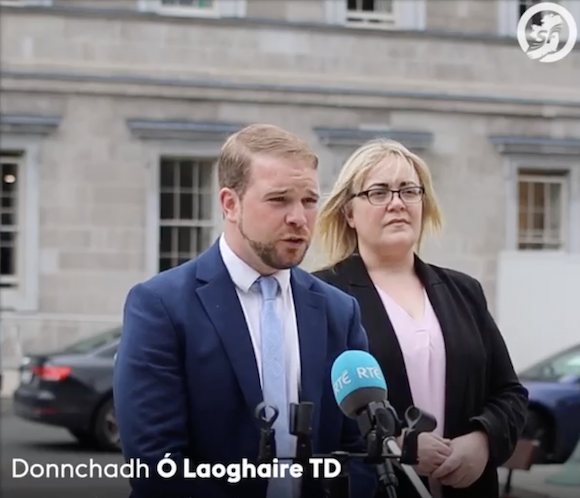 Sinn Féin have introduced legislation that would help support families affected by the price of school uniforms and to make uniforms as affordable as possible.
We need to help parents in the here and now and tackle the root causes of why going back to school is so expensive, including uniforms.
Watch Sinn Féin TDs Donnchadh Ó Laoghaire and Sorca Clarke here: https://fb.watch/ep738CsuzS/
State failing children with autism and special needs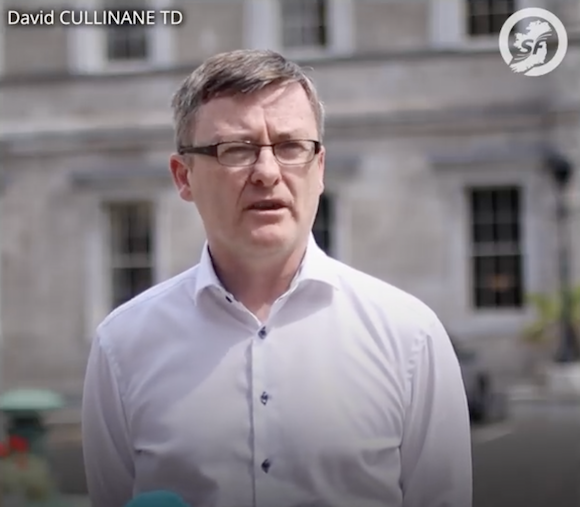 David Cullinane has said the State is failing children with autism and special needs.
Speaking this week he said there are solutions and that includes all hands on deck when it comes to training and recruiting of staff to fill vacancies.
Watch David here: https://fb.watch/ep7ljtoXjK/
National Hunger Strike Commemoration 2022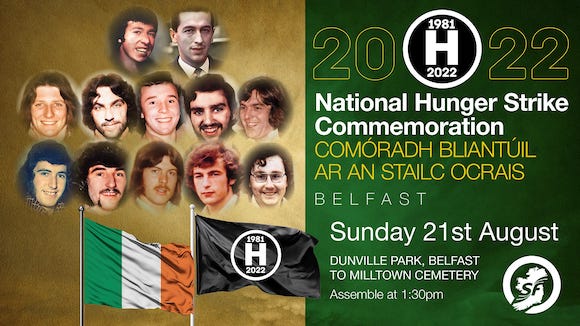 The first National Hunger Strike Commemoration since the Covid 19 Pandemic, will take place on Sunday, August 21st in Belfast.
Assemble at Dunville Park at 1:30pm. The march will leave for the Republican Plot in Milltown Cemetery at 2pm sharp.
The main speaker is Sinn Féin President Mary Lou McDonald.
Areas are asked to begin plans to mobilise for this commemoration now.
Save Moore Street Concert
A special 'Save Moore Street' concert, with artists such as Paddy Casey, Louise and Michelle Mulcahy, Daoirí Ferrell, Rónán Ó Snodaigh from Kila and another very special guest, will take place on 11th of August in Liberty Hall at 8pm sharp.
Tickets are €25 and are available by calling 01-8588217 or by emailing info@siptu.ie
Sinn Féin members are encouraged to support this important fundraiser.
Second 2022 edition of An Phoblacht out now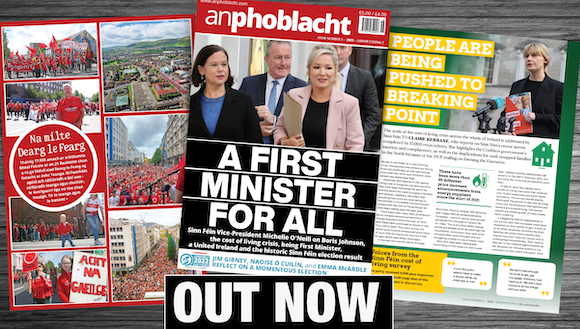 The second issue of An Phoblacht for 2022 is on sale now!
In this issue;
– Editor Robbie Smyth sits down with Sinn Féin Leas Uachtaráin and First Minister Designate Michelle O'Neill MLA to discuss being First Minister, a record breaking election for Sinn Féin, meeting Boris Johnston and more.

– Jim Gibney, Naoise Ó Cuilín and Emma McArdle give a deep analysis into the recent historic Assembly election results.

– Dream Dearg protest in Belfast attracts over 17,000 attendees.

– Claire Kerrane TD writes on the Government's failures to tackle the spiralling Cost of Living crisis

Get your radical news today, order your copy of An Phoblacht here: