Three more detained in corruption probe into Polish ex-gov't minister: report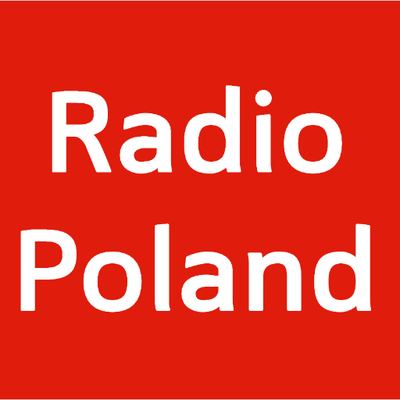 Investigators probing a former Polish government minister charged with masterminding a massive corruption scheme have detained three more suspects in a wide-ranging inquiry, according to a report.
A man detained in the ongoing corruption probe being led to face prosecutors in Warsaw on Tuesday, Sept. 29, 2020.Photo: PAP/Piotr Nowak
Sławomir Nowak, who served as transport minister from 2011 to 2013 in Poland's former coalition government led by his Civic Platform (PO) party, was detained in July by Poland's Central Anti-Corruption Bureau (CBA) in a joint probe with Ukrainian investigators on suspicion of multiple white-collar crimes while he worked in Ukraine.
Officers with Poland's Central Anti-Corruption Bureau (CBA) Image: cba.gov.pl.
A day later he was charged with "managing an organised criminal group that benefited from corruption," according to a spokeswoman for the District Prosecutor's Office in Warsaw.
Polish corruption investigators have now said they have detained three more people in connection with the ongoing probe into Nowak, state news agency PAP reported on Tuesday.
It quoted Warsaw prosecutors as saying that those detained included "a former CEO of a Polish fuel and energy corporation," who was identified only as "Dariusz K." under Polish privacy laws, and "a former management board member for energy companies," named as "Wojciech T."
According to Stanisław Żaryn, a spokesman for Poland's Central Anti-Corruption Bureau (CBA), investigators believe Nowak may have received several hundred thousand zlotys in exchange for helping the detained individuals land lucrative jobs in state-owned companies.
The three detainees, meanwhile, are suspected of handing bribes to Nowak in return for his help and favors leading to their appointment, Żaryn said on Monday, as quoted by public broadcaster Polish Radio's IAR news agency.
Żaryn added that the bribes were believed to have been offered at a time when Nowak worked in Poland in his capacity as chief of staff to then-Prime Minister Donald Tusk.
Cash, assets seized
Investigators said earlier this month they had seized over PLN 4 million (EUR 900,000, USD 1.1 million) worth of cash coming "from corruption offenses committed" by Nowak, in addition to assets such as two apartments and a high-end luxury car, according to a report by the polsatnews.pl website.
The cash was stashed away in specially crafted hiding places, the Central Anti-Corruption Bureau said at the time, as quoted by state news agency PAP.
Those findings showed that "Sławomir Nowak carried out his activities on a much larger scale than was previously thought," the investigators also said, according to polsatnews.pl.
Sławomir Nowak is seen escorted into a car after facing prosecutors in Warsaw on July 21. Photo: PAP/Marcin Obara
The investigation in the case against the former politician is ongoing, with new evidence being collected and examined, public broadcaster Polish Radio's IAR news agency reported on Tuesday.
Right-hand man to former PM
Tuesday's detentions come after Polish prosecutors reportedly said in late July they were preparing to file more charges against Nowak, who was once a right-hand man to Polish centrist Prime Minister Donald Tusk.
The wpolityce.pl website at the time cited two journalists with Poland's Sieci news magazine as claiming that Nowak, who headed Ukraine's State Road Agency (Ukravtodor) from 2016 to 2019, "not only accepted bribes for road contracts, but also demanded money from businessmen seeking favour with Ukrainian authorities."
Once "the golden boy" of Poland's previous ruling elite, Nowak has "turned out to be an international con man," the journalists, Marek Pyza and Marcin Wikło, said, according to the wpolityce.pl website.
Mirosława Chyr, spokeswoman for the District Prosecutor's Office in Warsaw, told reporters on July 21 that Nowak was suspected of receiving more than PLN 1.3 million (EUR 293,000, USD 335,000) in personal gain in return for illegitimately awarding contracts to private businesses for the construction and repair of roads in Ukraine.
He is also suspected of "laundering money from corruption crimes," Chyr said at the time.
She added that the charges "concern the period from October 2016 to September 2019 when the former Polish government minister headed the Ukrainian State Road Agency Ukravtodor."
Mirosława Chyr, spokeswoman for the District Prosecutor's Office in Warsaw, talks to reporters on July 21. Photo: PAP/Wojciech Olkuśnik
Two other suspects have also been charged in the case, Chyr told reporters in July.
Both are accused of being part of an organised criminal group as well as of money laundering and taking bribes, she said.
Under Polish privacy laws, the two men have been identified only as "Dariusz Z.," a former commander of Poland's elite GROM special forces unit, and "Jacek P.," a businessman based in the Baltic city of Gdańsk.
All three suspects have denied the charges against them, Chyr said at the time.
Nowak, who has been remanded in custody for three months following a court order, could face up to 15 years in prison if convicted, wpolityce.pl reported in late July.
Sławomir Nowak (second from left) being led out of a courthouse in Warsaw on July 22, 2020. Photo: PAP/Wojciech Olkuśnik
(gs/pk)
Source: wpolityce.pl, PAP, polsatnews.pl