The Weekly Digest from Sinn Féin

Welcome to the Weekly Digest from Sinn Féin where we bring you a flavour of the work and campaigns that we have been involved in over the course of the previous week.
The Weekly Digest
Historic day as Dáil passes Sinn Féin motion on annexation of Palestinian lands by Israel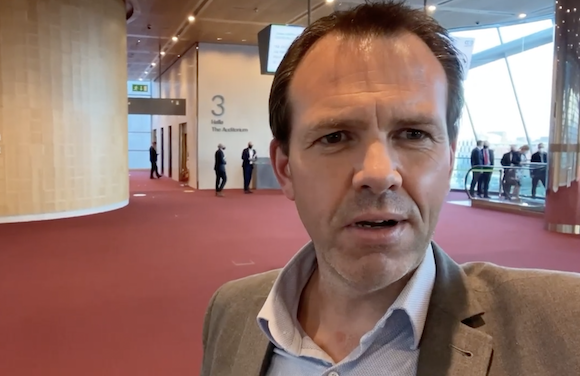 This week's passing of the Sinn Féin motion on the illegal annexation of Palestinian lands by Israel, is a historic moment, a victory for justice and a recognition of the right of the Palestinian people to self-determination according to the party's Foreign Affairs spokesperson John Brady who authored the motion.
Focus now needs to be on the consequences for the illegal actions of Israel.
Watch John here: https://fb.watch/5LpXW6WR0O/
Sinn Féin pushes for 100% redress scheme for homeowners affected by mica and pyrite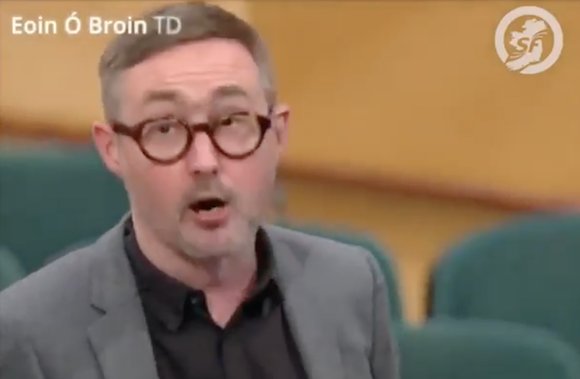 The Government must do the right thing and deliver a 100% redress scheme for those whose homes have been affected by mica and pyrite.
These families should be treated exactly the same as those in the original pyrite scheme and get 100% remediation costs.
Watch Eoin Ó Broin addressing this issue in the Dáil this week: https://fb.watch/5LgakntVJS/
Pearse Doherty calls our cartel like activities of rip-off insurance industry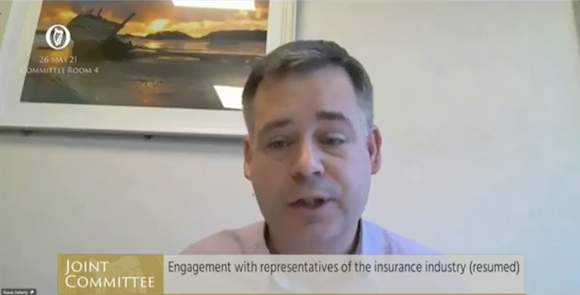 Speaking at an Oireachtas Committee meeting this week Pearse Doherty called out cartel like activities of the rip-off insurance industry who are involved in price fixing pushing up insurance costs on motorists and homeowners.
Watch Pearse here: https://fb.watch/5LeMqAp52Q/
Taxi drivers need sector specific Covid supports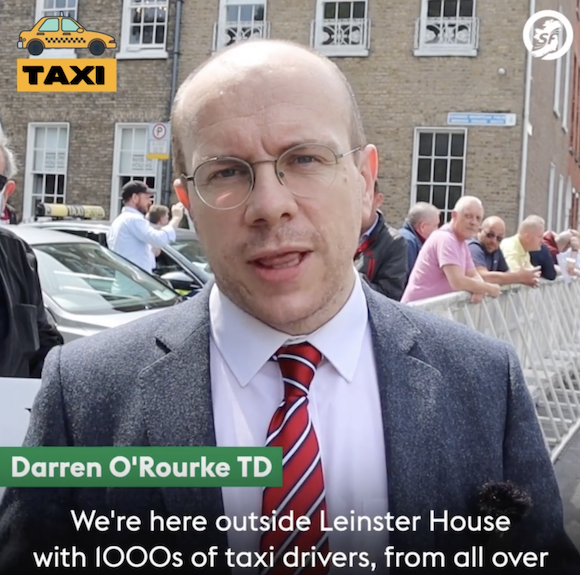 Speaking at a protest by taxi drivers at Leinster House this week Sinn Féin transport spokesperson Darren O'Rourke called for sector specific Covid supports for the taxi industry.
Taxi drivers have been severely hit by Covid, with most not seeing a days work for 15 months. If action is not taken, there will be significantly less taxis on our roads.
Watch Darren here: https://fb.watch/5LpJCyQigf/
No more delays – Irish Language Act must be delivered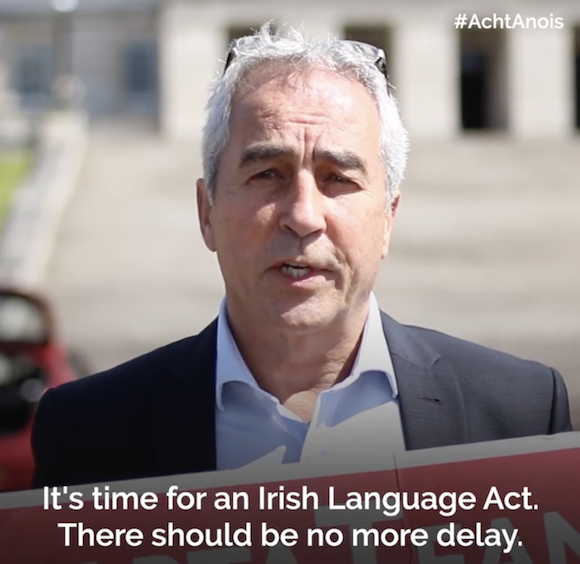 At a demonstration at Stormont this week Sinn Féin MLA Pat Sheehan said there can be no further delays in delivering an Irish Language Act.
Watch Pat here: https://fb.watch/5LjVcXFOwB/
Cervical Check Tribunal clearly not working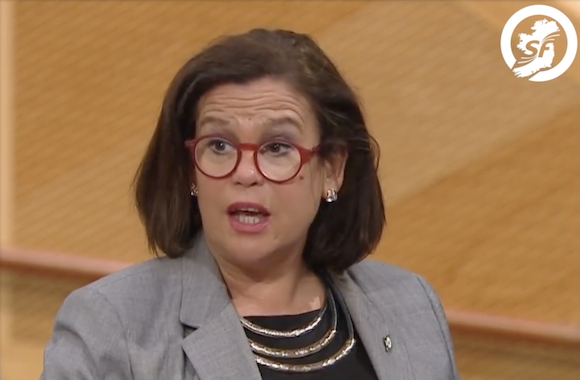 At Leaders Questions in the Dáil this week Mary Lou McDonald raised the Cervical Check Tribunal with Michéal Martin which clearly is not working.
The women affected have no confidence in the Minster for Health or the process over which he presides.
Watch Mary Lou here: https://fb.watch/5Le_N4MoGd/
Government provides €264 to develop homes for Cuckoo Funds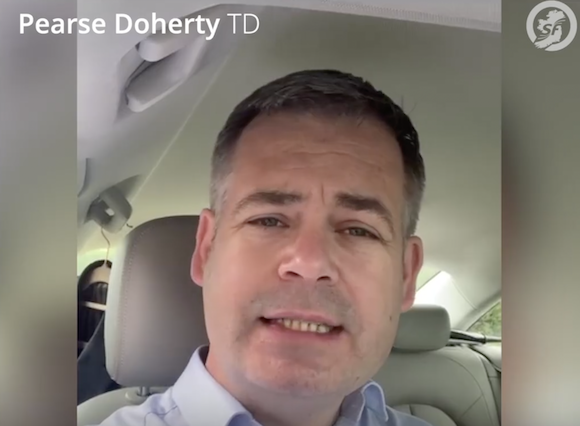 €264million of your tax money is going to developers to build homes that have already been sold to Cuckoo funds. These funds will then charge sky high rents and pay NO tax on their profits.
Minister for Finance Paschal Donohoe is responsible for this and has serious questions to answer.
Watch Pearse here: https://fb.watch/5Lh36-QSwa/
A Green New Deal can ensure a better future for all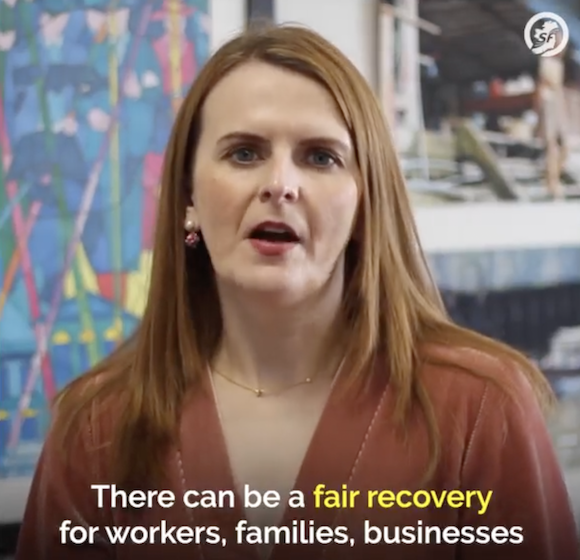 Sinn Féin MLA Caoimhe Archibald has said Sinn Féin is determined to ensure that ordinary people are not made to pay for the current climate crisis. Through a Green New Deal we can rebuild society and work towards a greener and fairer world with a better future for all.
Watch Caoimhe here: https://fb.watch/5Lol6XI3Mg/
Re-watch: Martin McGuinness 70th birthday concert one year on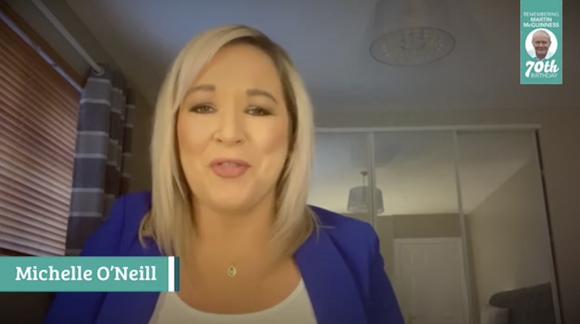 This week marked one year since the historic concert to remember Martin McGuinness on his 70th Birthday – featuring live performances from Christy Moore, Damien Dempsey, Matt Molloy and Cara McGuinness.
You can watch it back here: https://fb.watch/5LpqqBKW78/
6000 Days by Jim (Jaz) McCann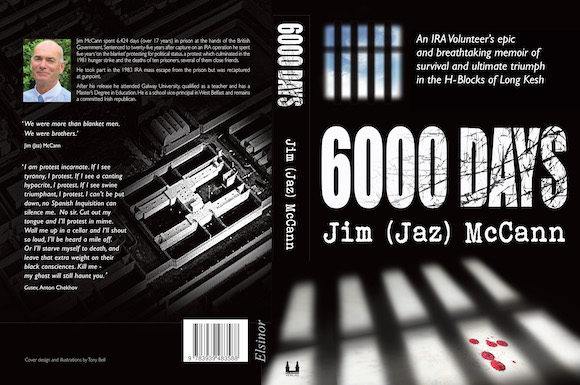 Jim McCann's book which describes seventeen years of his life imprisoned in Crumlin Road Jail and the H-Blocks (Long Kesh) represents an important contribution to the genre of prison writing, in his case as an IRA Volunteer whose activities did not cease once he was under lock and key.

Jim writes about the blanket protest, the hunger strikes and his role in 'The Great Escape' of republican prisoners from the 'impregnable' H-Blocks.
Get your copy here: https://www.sinnfeinbookshop.com/6000-days-by-jim-jaz-mccann/
Nor Meekly Serve My Time: The H-Block Struggle 1976-1981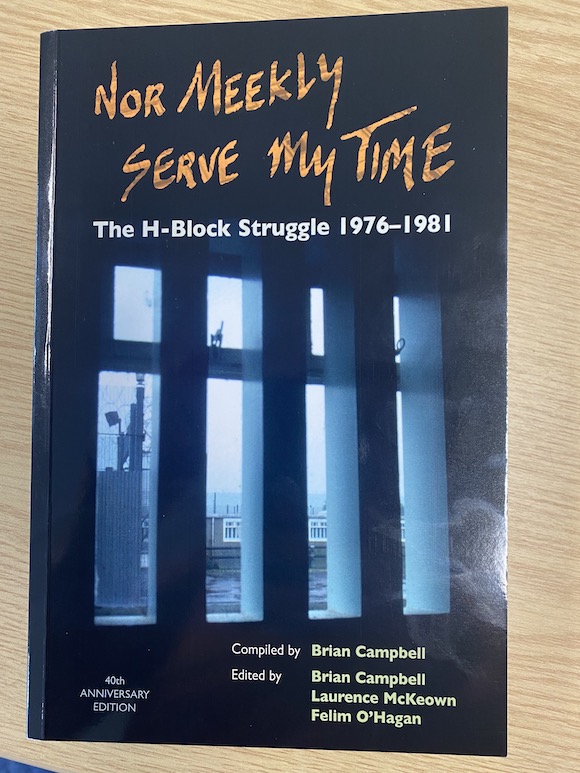 This special edition marking the 40th Anniversary of the 1981 Hunger Strike is the story of one of the most remarkable prison protests in history, told by the prisoners themselves.
The protest began when a new regime was imposed on political prisoners in the North of Ireland in 1976. For five years hundreds of Irish Republicans in Long Kesh prison endured deprivation and brutality. Then in 1981, ten of them died a slow and painful death on hunger strike.
This book tells the inside story of those prisoners who refused to be treated as criminals. Using the account of men who lived through and survived those years of protest and hunger strike, it gives a moving insight into why ten men gave their lives in pursuit of a political goal.
Get your copy here: https://www.sinnfeinbookshop.com/nor-meekly-serve-my-time-the-h-block-struggle-1976-1981/
Latest edition of An Phoblacht on sale now!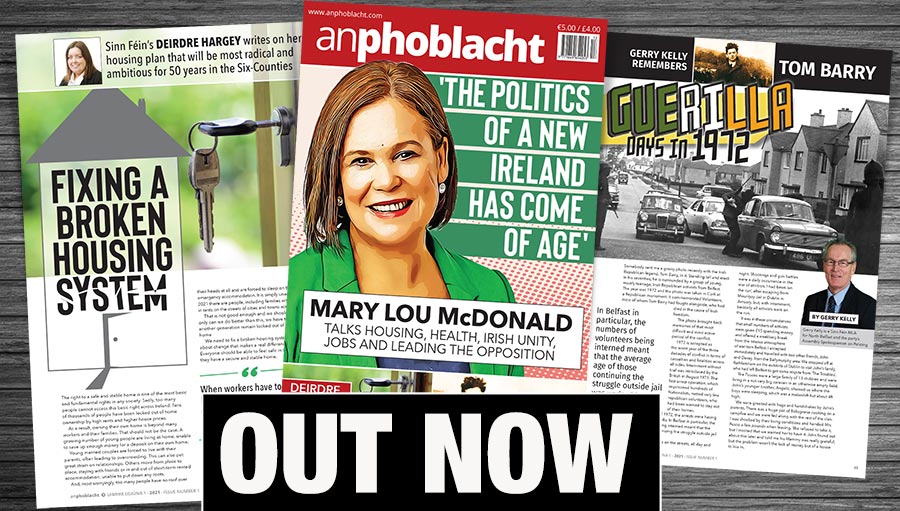 The latest edition of the An Phoblacht Magazine is on sale now.
Get your copy today to read Gerry Kelly's piece on Republican Commander Tom Barry, Deirdre Hargey's plans to transform housing and an exclusive interview with Sinn Féin President Mary Lou McDonald.
Order your copy or subscription here: www.sinnfein.ie/anphoblacht
No Profit on Pandemic – Sign the petition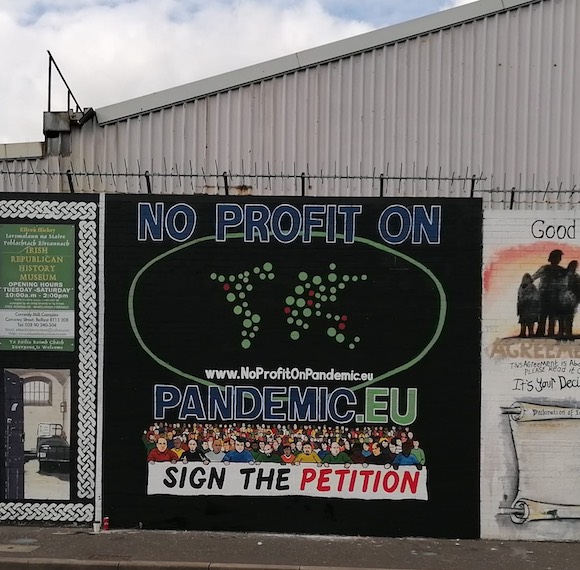 The deadline has not passed. Your support is still needed. Please help us reach our 10,000 signature target.
Sign the petition on www.NoProfitOnPandemic.eu and get your friends to do the same.