The Weekly Digest from Sinn Féin

Welcome to the Weekly Digest from Sinn Féin where we bring you a flavour of the work and campaigns that we have been involved in over the past week.
The Weekly Digest
Sinn Féin Dáil motion to scrap reckless developers scheme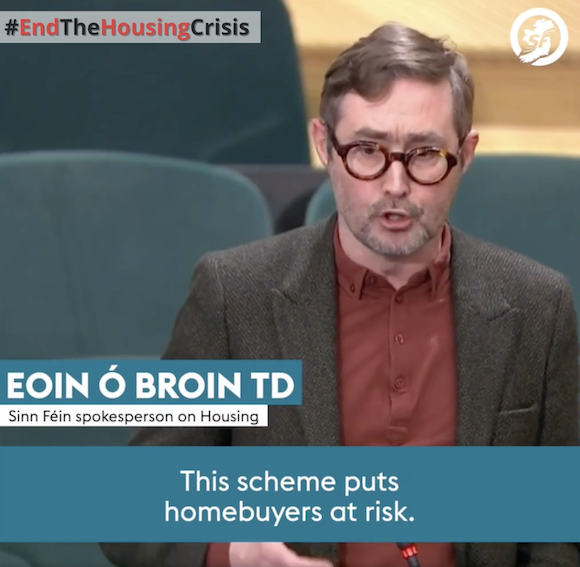 Sinn Féin this week brought forward a Dáil motion to remove Fianna Fáil's reckless Shared Equity Scheme from the Affordable Housing Legislation as it will only push up house prices.
Speaking during the debate Sinn Féin Housing spokesperson Eoin Ó Broin said working people need homes they can afford and that's what Sinn Féin will deliver.
Unfortunately Fianna Fáil, Fine Gael and the Green Party refused to support our motion.
Watch Eoin here: https://fb.watch/40JyabMEXc/
Bank of Ireland closures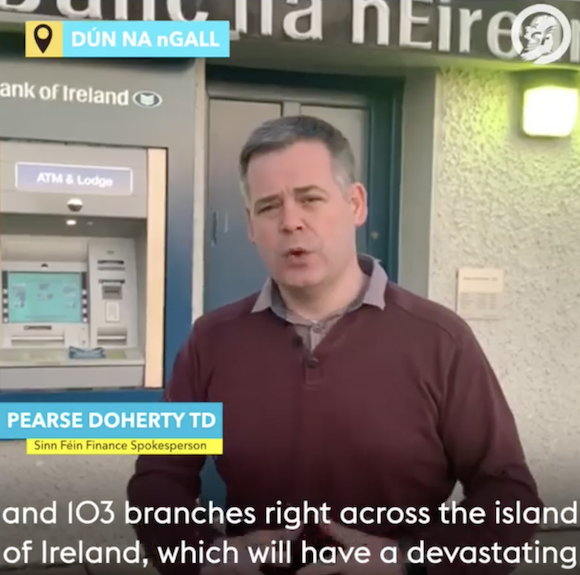 Sinn Féin Finance spokesperson Pearse Doherty has said Minister Paschal Donohue, as a key stakeholder in Bank of Ireland to stand up for local communities and intervene in the decision by the bank to close 103 branches across the island.
Please take a quick moment to sign the Petition to save our local branch network – https://my.uplift.ie/petitions/keep-our-bank-branch-open
Watch Pearse here: https://fb.watch/40J_8pUB7m/
Big bonuses for senior bankers back at AIB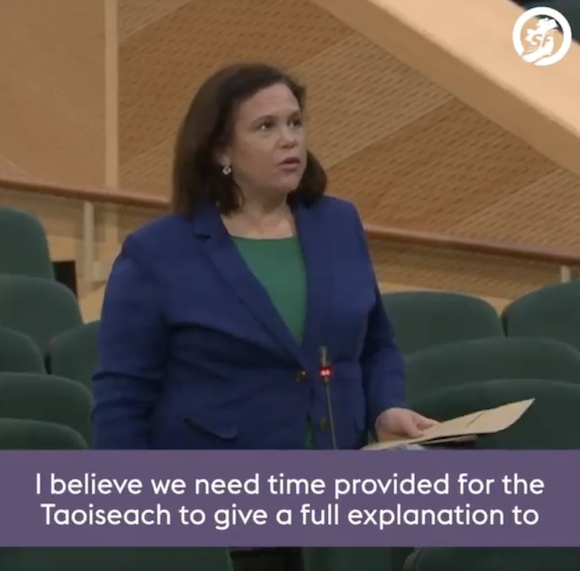 Meanwhile Mary Lou McDonald this week called on the Taoiseach to explain why big bonuses are back on the table for senior bankers at Allied Irish Bank, a bank that was bailed out by Irish taxpayers to the tune of €32million.
Watch Mary Lou here: https://fb.watch/40KFhS0sB9/
Furlough extended until September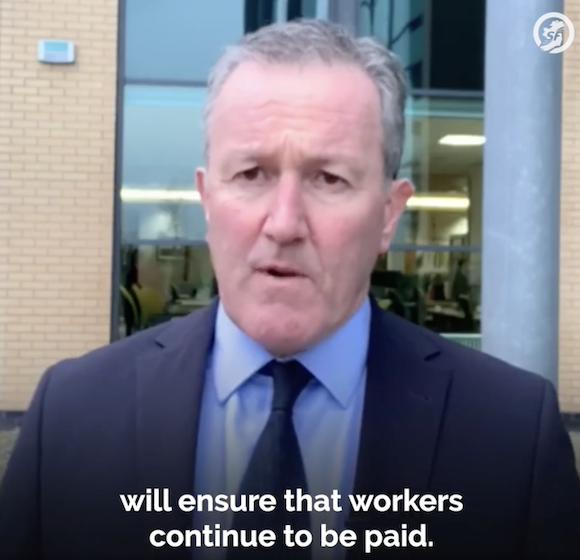 Sinn Féin Finance Minister Conor Murphy has welcomed the extension of furlough until September and said Sinn Féin will continue to do everything in its power to put money into the pockets of workers, families and businesses.
Watch Conor here: https://fb.watch/40KUWuK-_v/
Family carers must be prioritised for vaccination
Speaking in the Dáil this week Mary Lou McDonald said it is very disappointing to see family carers being ignored by the Fianna Fáil, Fine Gael and Green Party Government.
She said family carers must be given a priority in the vaccination programme.
Watch Mary Lou here: https://fb.watch/40LiDx3IvI/
Online St Patrick's Day Concert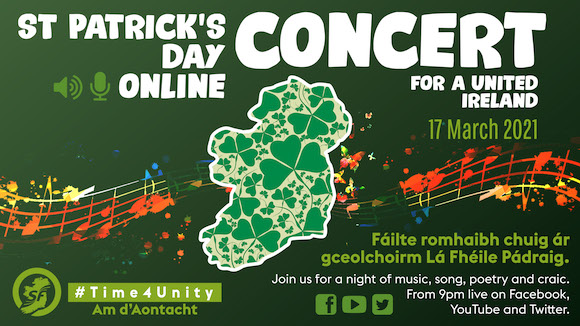 There will be a special online concert on St. Patrick's Day to celebrate Irishness at home and internationally.

In conjunction with Sinn Féin's social media and press teams, the online event will take place on Wednesday evening, March 17.
The format will be similar to that used to mark the 70th birthday of Martin McGuinness.

It will include music and poetry, as well as activists from Ireland and internationally.
There will be two underlying themes. Irish Unity and a remembrance of the 1981 hunger strikers whose 40th anniversary is this year.

Bobby Sands made the last entry in his diary on St. Patrick's Day March 17, 1981.
Special edition of 'The Diary of Bobby Sands' produced to mark 40th anniversary of the Hunger Strikes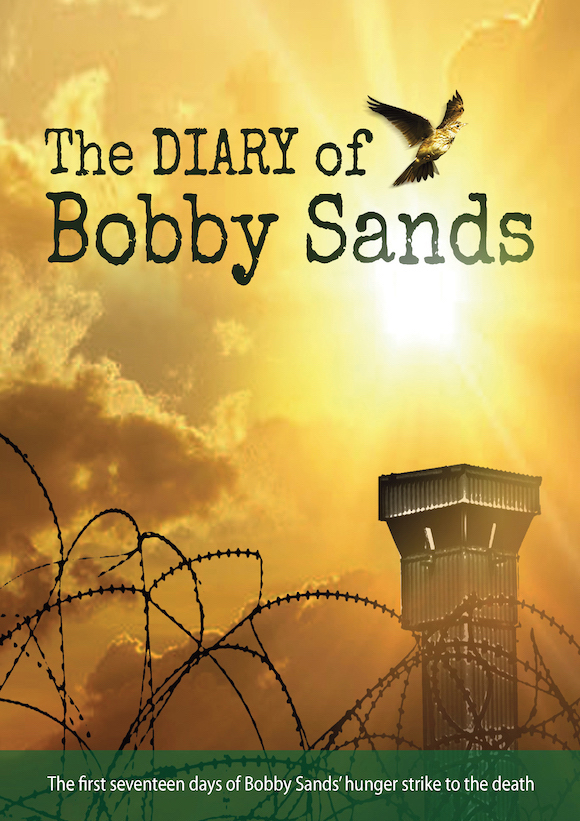 The first seventeen days of Bobby Sands' H-Block hunger strike to the death, written by Bobby and smuggled out of the prison, with a new Foreword by Brendan (Bik) McFarlane, who was on the same wing in H3 with Bobby, and the original Introduction by Danny Morrison.
This new edition, corrected against the original handwritten English and Irish manuscript for the first time since 1981, is re-published for the fortieth anniversary of the H-Block hunger strike.
The new edition is A5 size and has a new colour cover. It also includes new enhanced colour photos of the 10 men who died in the H-Blocks as well as Michael Gaughan and Frank Stagg.
Includes footnotes to help those new to Bobby's writings better understand aspects of the protests in the H-Blocks and Armagh Jail and some of the politics of the day.
You can get your copy here: https://www.sinnfeinbookshop.com/the-diary-of-bobby…/
Watch a short promotional video here: https://fb.watch/3UHAKfBzzn/
Easter Lilies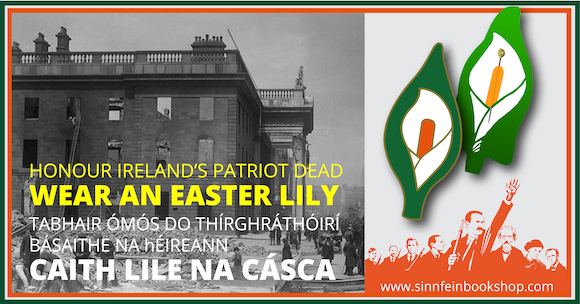 As we approach Easter time again we want to remind members and supporters that you can get your Easter Lilies online at the Sinn Féin Bookshop along with a range of other products such as Easter Lily facemasks, Badges and T-Shirts.
Check out the range here: https://www.sinnfeinbookshop.com/easter-lilies/