The Weekly Digest from Sinn Féin
Welcome to The Weekly Digest from Sinn Féin where we bring you a flavour of the work and campaigns that we have been involved in over the course of the week.
The Weekly Digest
Mary Lou McDonald briefs US political leaders
Sinn Féin President Mary Lou McDonald TD is travelling to North America to brief members of the US Administration and senior Congressional Leaders as concerns grow that the British government will breach two international Agreements; the Stormont House Agreement on dealing with the past and unilaterally trigger Article 16 of the Irish protocol.
Teachta McDonald said;
"The majority of people and parties in the north opposed Brexit, and want to see the Irish protocol working, not undermined. The majority of people and parties in the north are universally opposed to the proposed amnesty for British soldiers and efforts to prevent families from getting truth and justice."
Watch Mary Lou's video from Washington here: https://www.facebook.com/watch/?v=1289381011530417
Pearse Doherty tells it like it is on sky high rents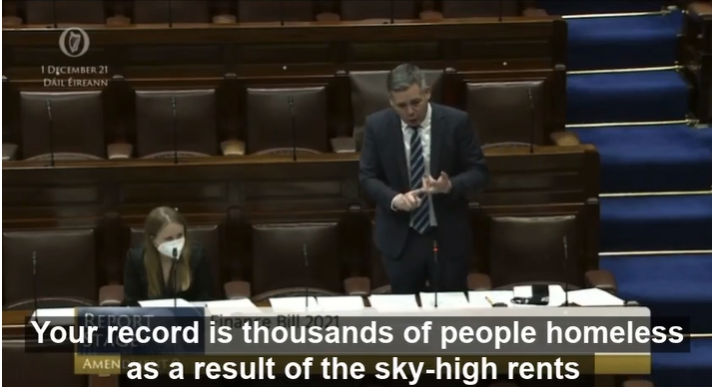 Sinn Féin spokesperson on Finance Pearse Doherty told it like it is to Finance Minister Pascal Donohoe about the sky high rents facing thousands of people as the housing crisis continues to grow.
The Minister didn't want to hear the truth as he voted down a Sinn Féin amendment to put €1,500 back into renters' pockets
Watch Pearse's video back here: https://www.facebook.com/watch/?v=623568095750209
Minister Deirdre Hargey to tackle high energy bills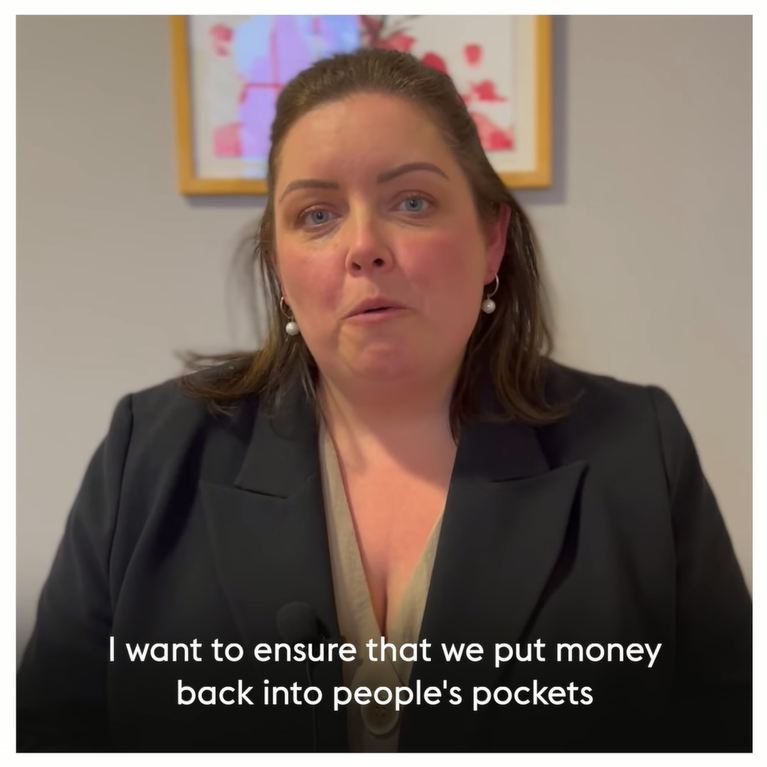 Sinn Féin Minister for Communities Deirdre Hargey is working on a scheme to support families with rising energy bills.
This scheme will put money back in people's pockets and help tackle the cost-of-living crisis.
Watch Deirdre's video on the scheme here: https://www.facebook.com/watch/?v=329514318650696
Sinn Féin launch survey to hear from women about menopause and healthcare supports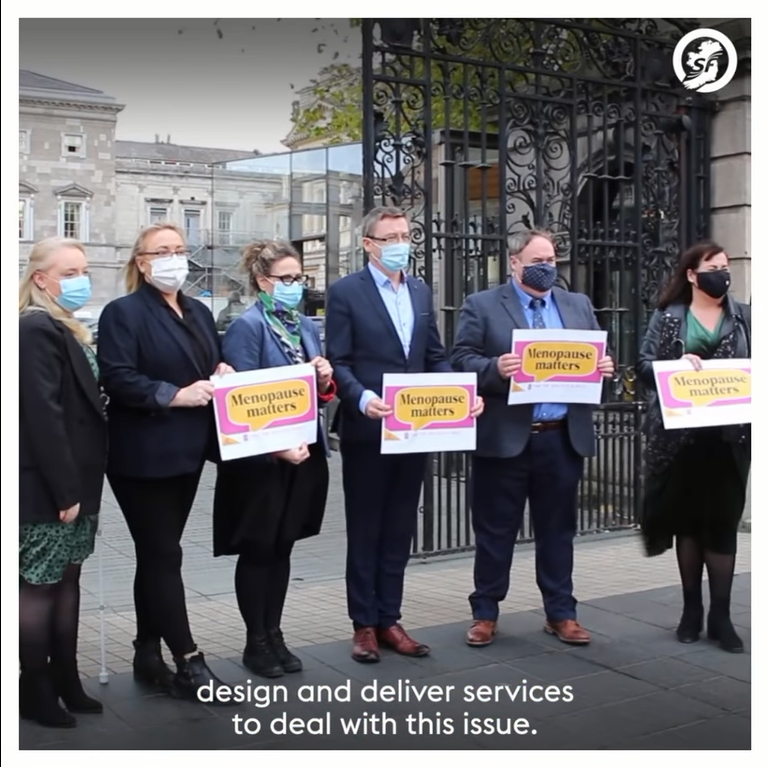 Sinn Féin representatives have today launched a survey to hear from women about their experiences with menopause. The survey invites women to share their personal experience and their views on the supports in place for women during menopause.
The results will shape policy proposals on addressing this critical and often difficult stage in women's lives.
Watch our video on the survey launch here: https://www.facebook.com/watch/?v=4748879888525269
You can take the survey here: https://www.surveymonkey.com/r/8RLKJNT
Sinn Féin Bill to Ban Fracking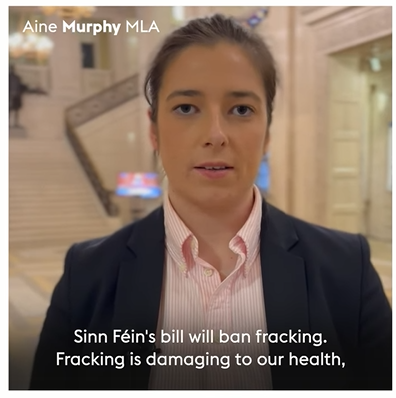 Sinn Féin MLA Áine Murphy has said it's time to ban fracking to protect the environment and future generations.
Speaking ahead of a Sinn Féin bill to outlaw the practice coming to the Assembly floor, the Fermanagh & South Tyrone MLA said:
"If passed, this bill will outlaw the exploration and extraction of petroleum by fracking. This will also mean an effective ban on fracking across the island and will bring the north into line with a similar ban in the rest of Ireland.
Watch our video on the Bill here: https://www.facebook.com/watch/?v=627121801762503
The latest issue of An Phoblacht is on sale now!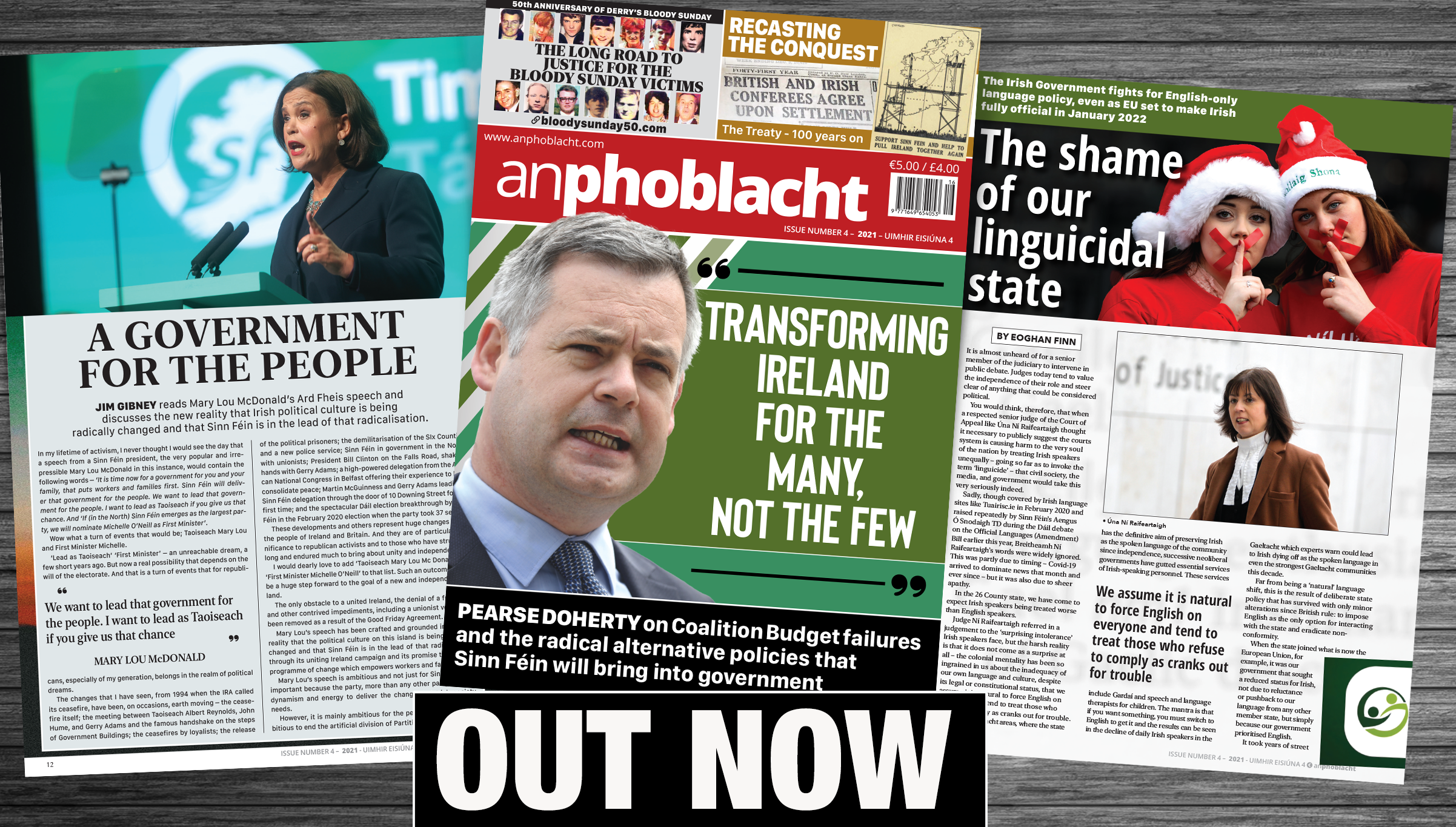 In our final issue of 2021, we bring you a wide range of exclusive stories, cutting edge analysis and interviews from across Ireland and abroad.
In this issue;
Pearse Doherty TD talks Budgets, preparing for a Government of Change, and transforming Ireland for the many, not the few.
Jim Gibney dissects the key moments of May Lou McDonald's speech from the 2021 Sinn Féin Ard Fheis
Writer, Author, and former Hunger Striker Laurence McKeown on Christy Moore relaunching his 1981 H-Block album.
Get your radical news subscription here today:
Sinn Fein