The Weekly Digest from Sinn Féin…
Welcome to the Weekly Digest from Sinn Féin where we bring you a flavour of the work and campaigns that we have been involved in over the course of the past week.
The Weekly Digest
February Unity News out now

The February edition of Unity News can be found here:https://www.sinnfein.ie/files/2021/A4_Time4Unity_FEB2021pink.pdf
In February's Unity News download your very own Irish Unity themed Valentine's Card. To download your card simply click this link: https://www.sinnfein.ie/files/2021/Valentine_ENVELOPE.pdf
Also in this edition:
New poll shows growing support for Irish Unity
Brexit – The leap to Irish Unity is getting smaller
A changing landscape in USA for Irish Unity
Martin McGuinness Peace Foundation Poetry Competition
North 'already heading for the exit door'
Sinn Féin Leadership Online Public Meeting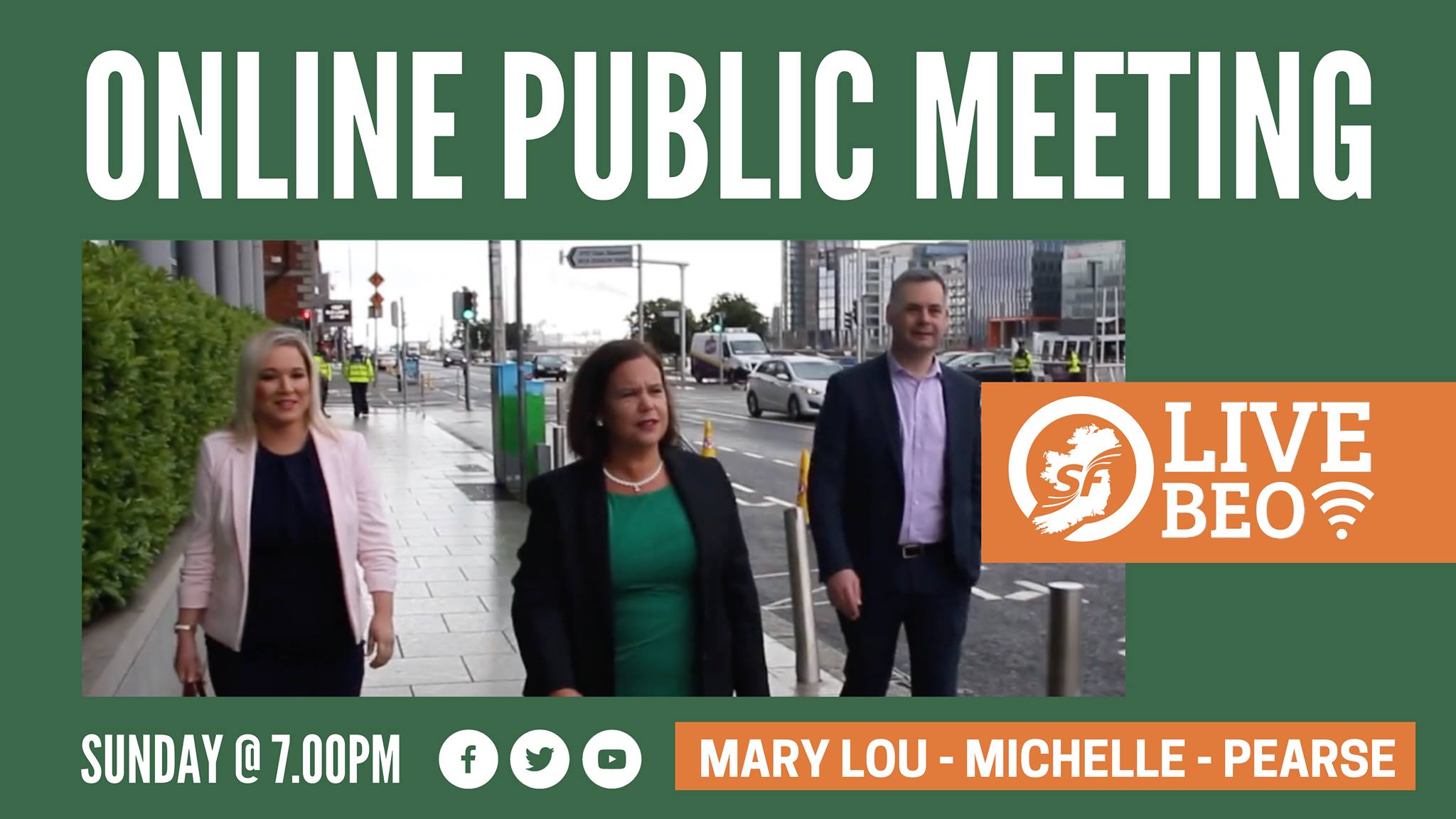 Mary Lou McDonald, Michelle O'Neill and Pearse Doherty will take part in a live online discussion this Sunday at 7pm. This event is open to the public and you can tune in here: https://www.facebook.com/events/131117712194152
Significant High Court Ruling against Insurance Company FBD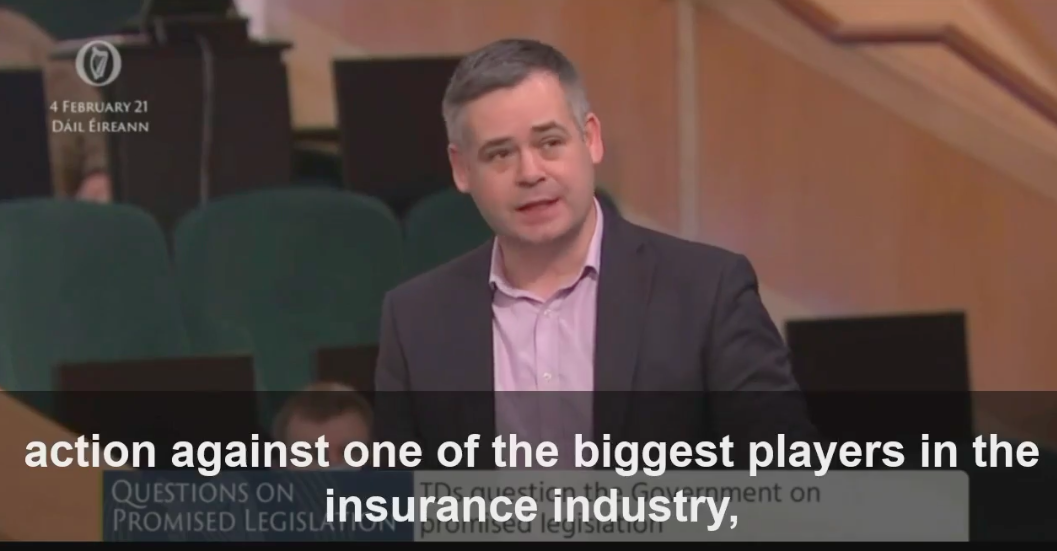 In a significant ruling this week the High Court has ruled in favour of four pub owners who took a case against FBD Insurance over disruptions to their businesses due to Covid19.
In this video Pearse Doherty TD explains the significance of the ruling: https://fb.watch/3t1XOSIAQL/
Pearse had raised this case the previous day in the Dáil. Watch it here:
Another woman failed by the State is forced to go to courts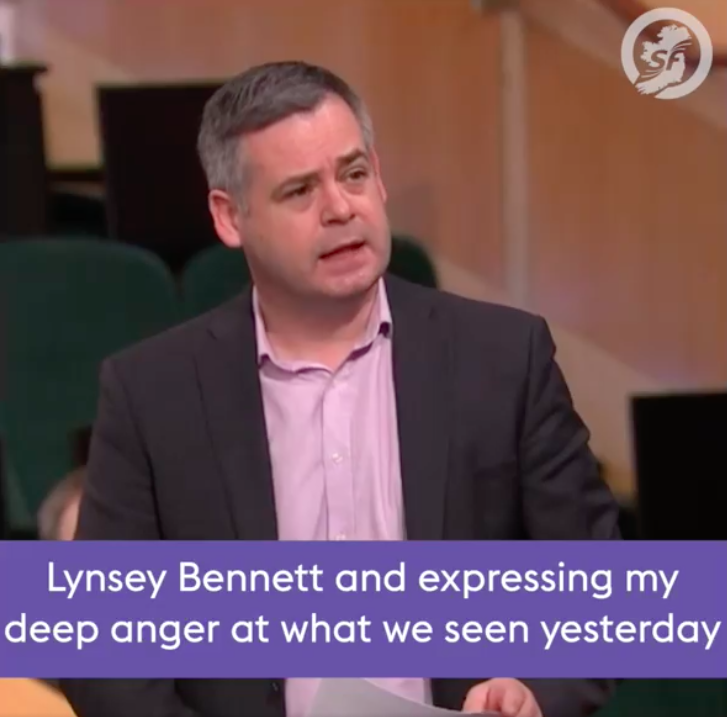 Despite the assurances from the Tánaiste that this would never, ever happen again, this week we saw another woman failed by the State forced to go to the courts over alleged misinterpretation of her cervical smear slides.
Pearse Doherty raised this case directly with the Tánaiste at Leaders' Question this week saying it is a heart-breaking scandal and it is time the commitments made are delivered upon.
Watch Pearse here: https://fb.watch/3sVPGX8rjr/
The vote on Ceta will be the litmus test for the Greens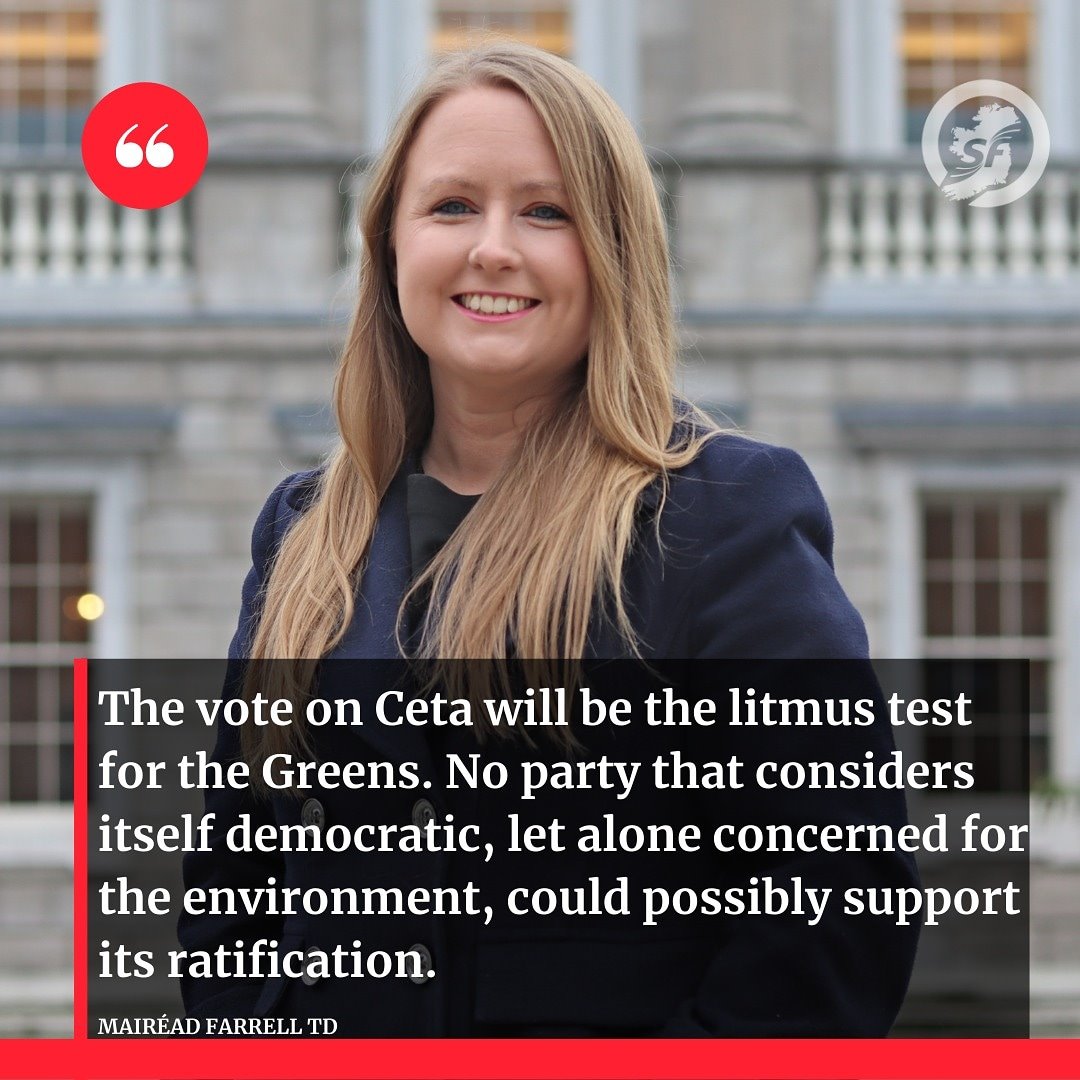 Writing in the Irish Examiner this week Sinn Féin TD Mairéad Farrell said No party that considers itself democratic, let alone concerned for the environment, could possibly the ratification of CETA.
Read Mairéad's article here: https://www.irishexaminer.com/opinion/commentanalysis/arid-40219565.html
Government rejects Sinn Féin motion to help people struggling with fuel costs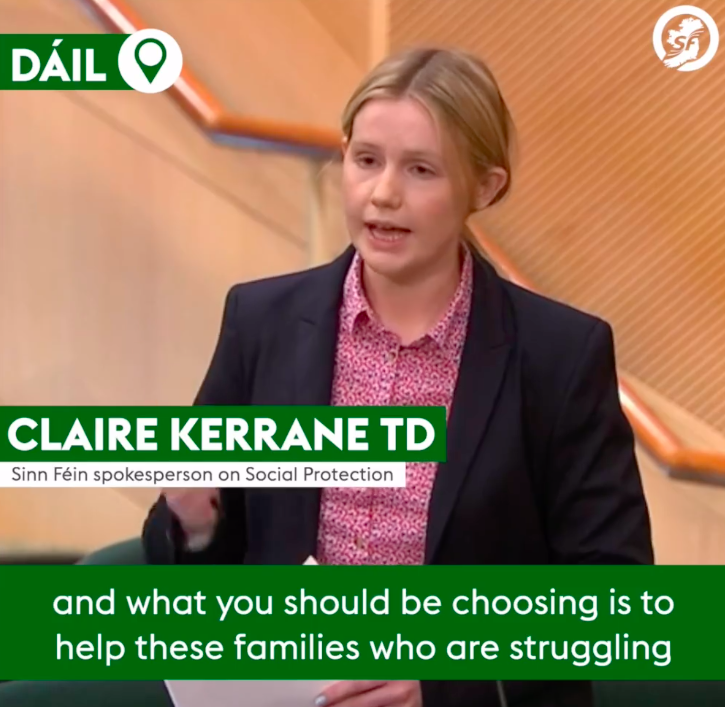 The government this week rejected Sinn Féin's motion to help people struggling with increased fuel costs.
Sinn Féin's motion called for the Fuel Allowance to be extended to people on the PUP, for a double payment for a fortnight in February to existing recipients, for an extension of the benefit to other struggling families and an assurance that those on jobseekers do not have to wait 15 months for fuel assistance.
The motion was brought forward by Sinn Féín's Social Protection spokesperson Claire Kerrane TD. You can watch her contribution to the debate here: https://fb.watch/3sWkcA3bIg/
Sinn Féin publish Suicide Prevention Legislation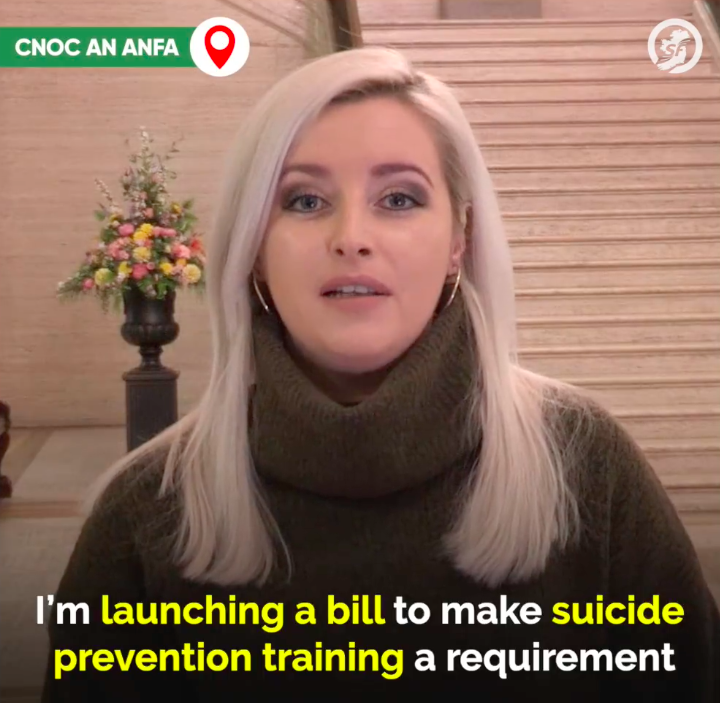 Sinn Féin MLA Órlaithí Flynn has published legislation to make suicide prevention training a requirement for frontline staff across the north.
By giving staff basic training, we could help save lives.
Fill in Órlaithí's consultation here: surveymonkey.co.uk/r/53FLCG8
Watch a short clip from Órlaithí here: https://fb.watch/3sWwEcuzHZ/
Political Unionism must stop whipping up hysteria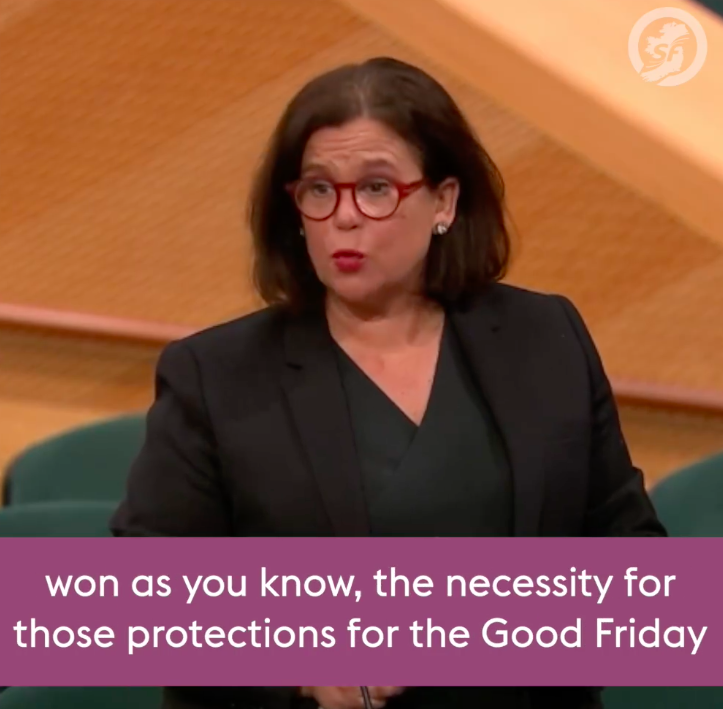 Speaking in the Dáil this week Mary Lou McDonald said Political unionism must stop recklessly whipping up hysteria in attempts to unpick the protocol.
She said now is a time for steady and mature leadership to prevail across all political parties and the Protocol must be protected to mitigate against Brexit.
Watch Mary Lou here: https://fb.watch/3s-NWeZjhi/
Meanwhile, Michelle O'Neill has said threats against port workers are disgraceful and those responsible must be called out.
She said every worker should have the freedom to go to work without fear or intimidation.
Watch Michelle here: https://fb.watch/3s-YGPFcIj/
Taoiseach should reflect on comments in relation to bereaved relatives of the conflict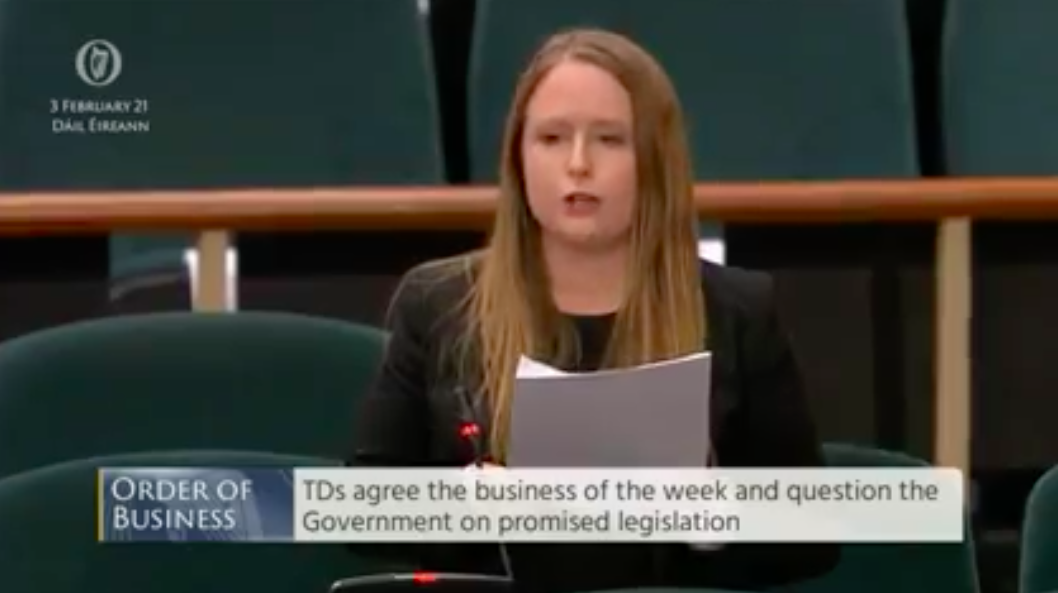 Sinn Féin TD Mairéad Farrell has said the Taoiseach Mícheál Martin must reflect on his comments to her after she addressed him in the Dáil this week as a bereaved relative of the conflict, seeking a meeting with Relatives for Justice as per a letter to him from 3500 bereaved relatives.
Watch the Taoiseach's reaction: https://fb.watch/3uf40pMvDs/
Why is Government still rejecting Mandatory Quarantine?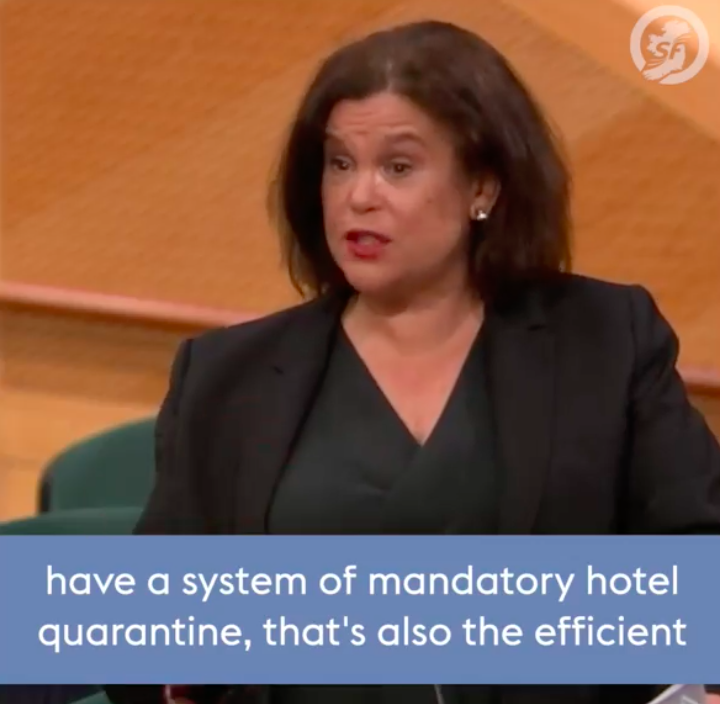 Speaking in the Dáil this week Mary Lou McDonald questioned why Micheál Martin and Stephen Donnelly are resisting mandatory quarantine which she said is something that is so obviously necessary and a no-brainer.
She said the clearest message that could be sent for non-essential travel into the country is mandatory quarantine.
Watch Mary Lou here: https://fb.watch/3t0JTEHkuZ/
Government seeks to justify €81,000 pay rise for Senior Civil Servant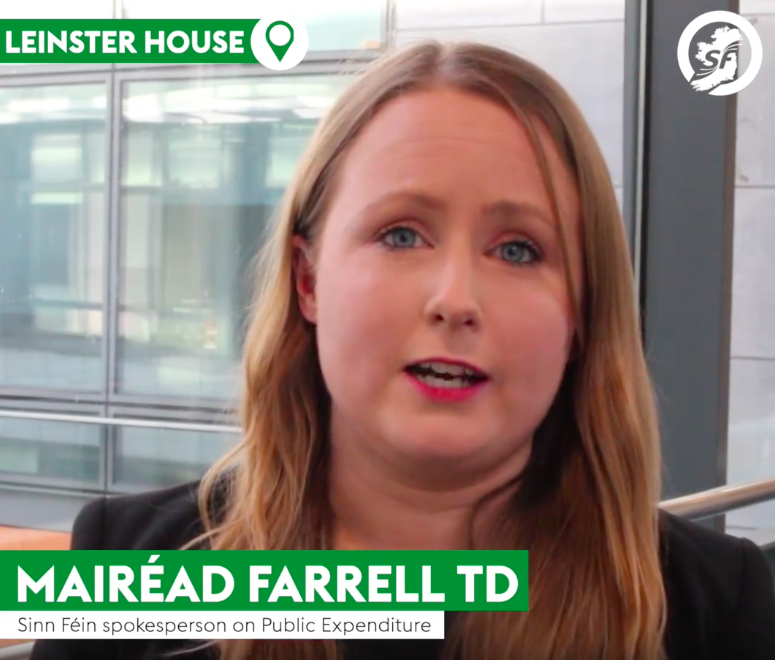 The Government this week tried to justify the €81,000 pay increase for the Head of the Department of Health as appropriate due to the "scale of responsibilities".
At the same time, they have valued the responsibilities faced by Student Nurses & Midwives as worthy of zero pay.
How is this fair?
Watch a short clip from Mairéad Farrell TD here: https://fb.watch/3t19_eogSp/
£100m for workers, families and businesses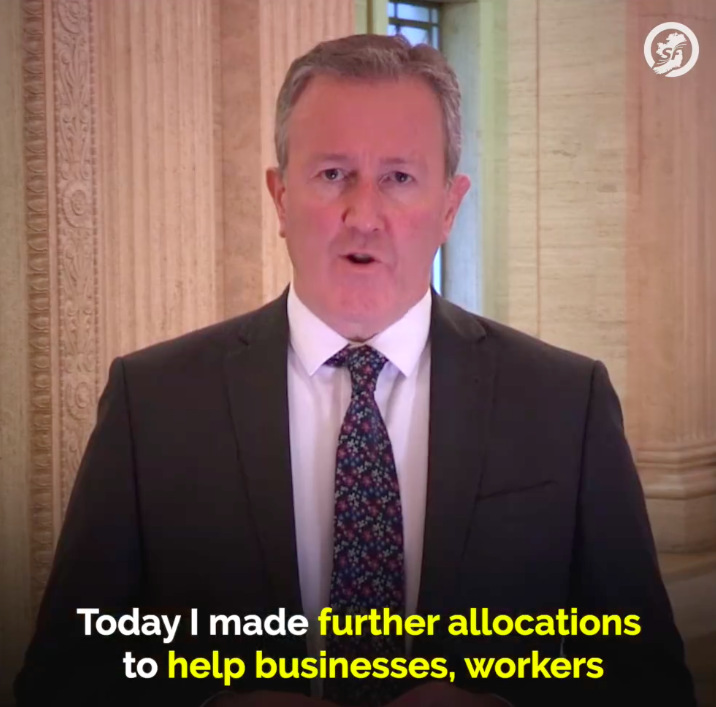 The North's Finance Minister, Sinn Féin's Conor Murphy, this week announced an allocation of £100million to support students, teachers, housing, public transport and local businesses.
Watch a short clip from Conor here: https://fb.watch/3t1kodsOMv/
Solving the housing crisis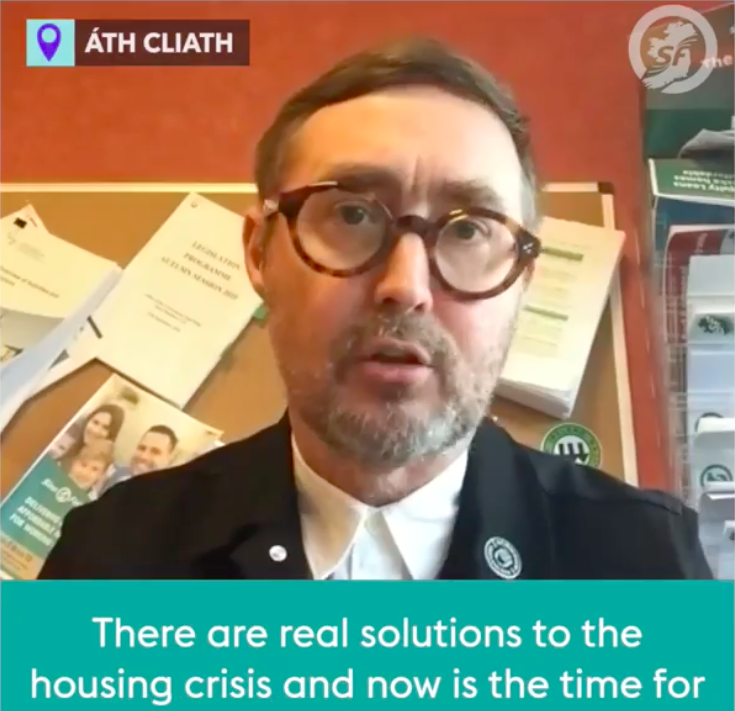 Speaking this week Sinn Féin Housing spokesperson Eoin Ó Broin said solving the housing crisis means investing in genuinely affordable homes for workers and families, reducing rents by putting a month's rent back in your pocket and banning rent increases.
He said these are the real solutions to the housing crisis and now is the time for the government to act.
Watch Eoin here: https://fb.watch/3t1qAhace9/
Time to ban Zero Hour Contracts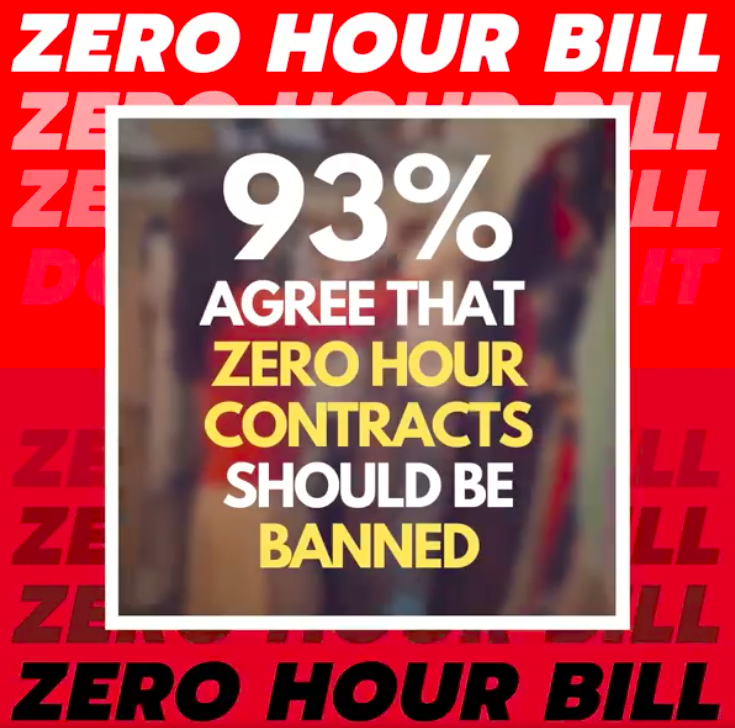 Sinn Féin MLA Gemma Dolan this week published the results of a survey on her legislation to ban Zero Hours Contracts for workers.
Watch the results here: https://fb.watch/3t1BuPQEyc/
Polska-IE - © MATERIAŁ CHRONIONY PRAWEM AUTORSKIM