The Weekly Digest from Sinn Féin
Mary Lou McDonald has urged citizens in the North to register to vote after the British Government wiped the electoral register.
Watch Mary Lou here: https://fb.watch/7MwuXP9PmG/
Government housing plan is more of the failed Fianna Fáil and Fine Gael housing policy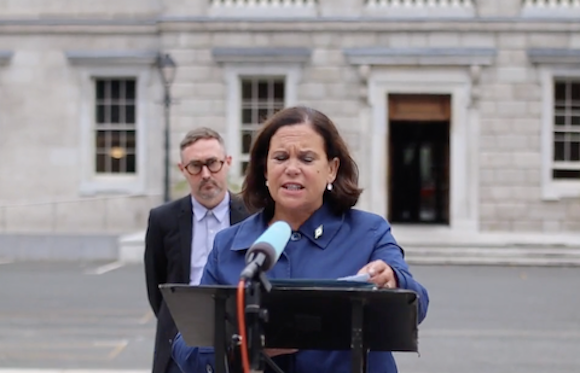 Sinn Féin spokesperson on Housing Eoin Ó Broin TD has commented on the publication of the government's much-delayed housing plan, saying it is "more of the same failed Fianna Fáil and Fine Gael housing policy, which caused the housing crisis in the first place".
Read Eoin's statement here: https://www.sinnfein.ie/contents/61678
You can also watch Mary Lou McDonald's response here: https://fb.watch/7NBDKysw10/
Fine Gael cover up needs to end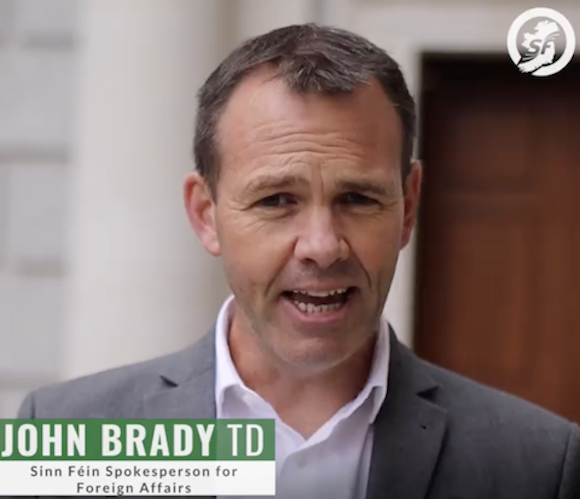 Sinn Féin spokesperson for Foreign Affairs and Defence John Brady TD has expressed serious concerns over the alleged breach of national security which may have occurred, following the claims from Minister Simon Coveney that his mobile phone was hacked.
Brady said the cover-up by Fine Gael needs to end. We need total openness and transparency – something that has been lacking from the very outset of this debacle and called on Minister Coveney to appear before Foreign Affairs Committee again.
Insurance reform legislation turns the tables on insurance companies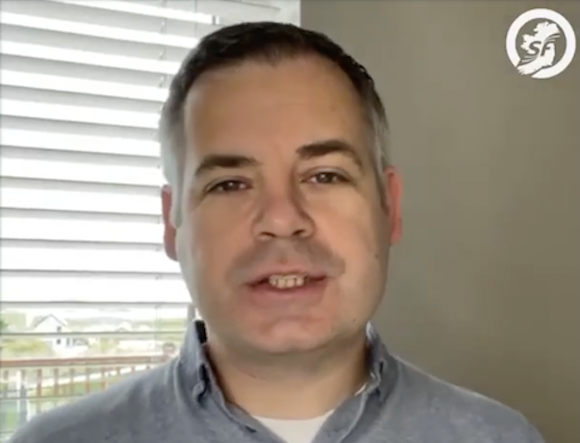 From this week, insurance-reform legislation introduced by Pearse Doherty TD more than four years ago will kick in and turn the tables on insurance companies and in favour of you, the consumers.
This is the type of reform that will make a difference to the cost of insurance.
We in Sinn Féin said we would work to end the insurance rip-off and that is exactly what we are doing.
Watch Pearse here: https://fb.watch/7ND5SoqhzJ/
PUP must not be cut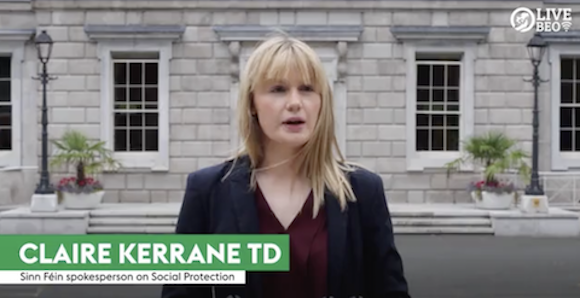 Minister Heather Humphreys must scrap the plans of cutting the Pandemic Unemployment Payment by 50 euro on the 7th of September.
Through no fault of their own, many workers who have been hugely affected financially, are unable to work as their sectors remain affected by Covid 19. –
Watch Claire Kerrane here: https://fb.watch/7MxAALjXeF/
Sinn Féin plan to end voluntary contributions
It's time to end the pressure on families to meet so-called voluntary contributions. Sinn Féin this week published a Bill which would prevent families being singled out for not being able to meet these often crippling back-to-school costs.
Watch our Education Spokesperson Donnchadh Ó Laoghaire here: https://fb.watch/7Mxtnto3uA/
The latest An Phoblacht magazine is on sale now!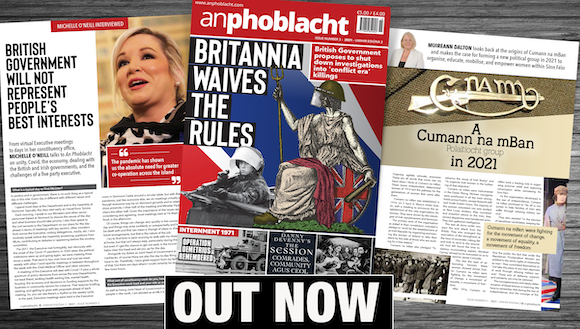 In this issue, we bring you exclusive coverage of the 50th anniversary of internment with first-hand accounts of the time by Margaret Shannon, as well never before published diaries and journals by Jimmy Drumm and Danny Morrison.

Also in this issue;

– Eoin Ó Broin previews his new book on housing defects

– Michelle O'Neill on the challenge of being Joint First Minister in a five party executive

– Peadar Whelan probes the British Government amnesty proposals

– We reproduce Danny Devenny's painting of Bobby Sands and friends

– Carál Ni Chuilín writes on life as a Sinn Féin representative in North Belfast
Get your copy here: www.sinnfein.ie/anphoblacht
Sinn Fein
Polska-IE - © MATERIAŁ CHRONIONY PRAWEM AUTORSKIM