'Russian anti-Polish agenda continues': statement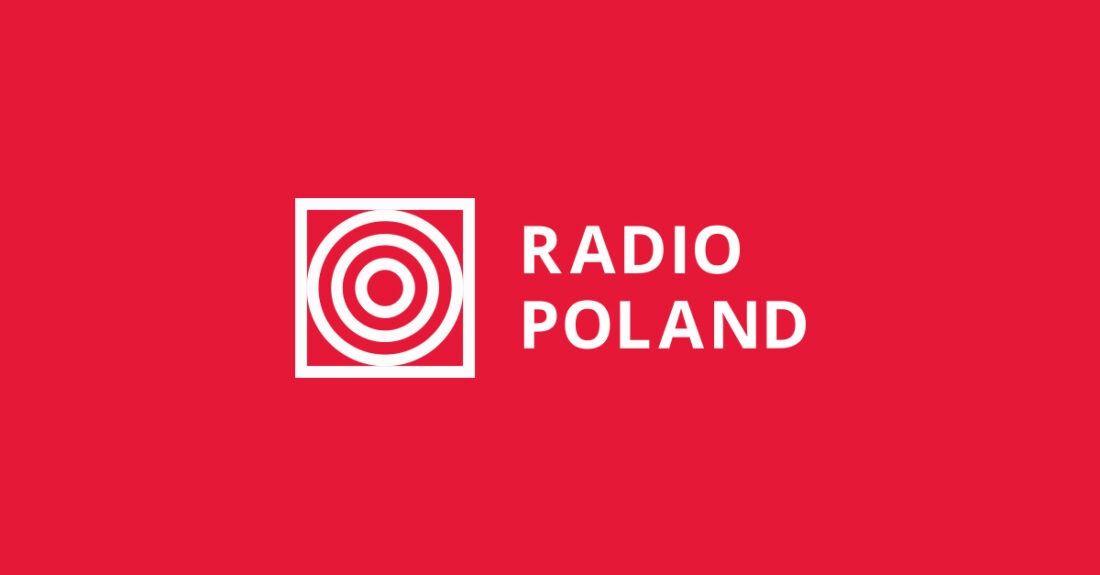 Statement by Stanisław Żaryn, spokesman for Poland's security services:
Stanisław Żaryn, director of the National Security Department at the Polish Prime Minister's Office and a spokesman for Poland's security services.Photo: PAP/Rafał Guz
The regime of Lukashenko hints via its propaganda outlets that it is poised to bring a case against Poland to the International Criminal Court. Minsk would like to see the ICC prosecute Warsaw for alleged crimes against the migrants at Belarus border. Unsurprisingly, Russia says it is ready to help Belarus bring Poland to "justice". There is no an absurd claim these two regimes would not dare to use in information warfare efforts against their adversaries. For them lying is like breathing. It is a point of concern not only for Poland. The US State Department has just posted a fact sheet on Russia's "persistent disinformation narratives". It reads i.e. that "the Kremlin frequently tries to create multiple false realities and insert confusions into the information environment when the truth is not in its interests."
This fresh wave of accusations against Poland is propelled primarily by the revelations of Emil Czeczko, a former Polish private and member of border forces who deserted to Belarus in mid-December, while his ex-fellow servicemen continued to protect their country from the influx of illegal migrants orchestrated by Minsk. Since that moment, he has been on a genuine tour around the Belarusian and Russian propaganda outlets, like a celebrity who is having a moment of fame. Interviewed by them, Czeczko usually confesses to killing, under coercion, migrants, human rights activists or volunteers at Belarus-Polish border and says such criminal acts are a common practice in the Polish army. The body count rises from one interview to another – in his earlier appearances the deserter spoke about a couple of dead migrants, then there were dozens, and now the number has stood at 240 as communicated recently by the Belarusian State Border Committee that claims to have interrogated Czeczko. Will there be more?
What the deserter says does not add up, and it will not since it is all rubbish. Nevertheless, the propaganda machinery of Minsk and the Kremlin picks up and eagerly amplifies these blatantly ridiculous narratives. Belarusian regime's largest mouthpiece – BelTA – informs that the prosecutor's office has compiled five volumes of materials under "a criminal investigation into Poland's actions against refugees" with the aim to submit them to the European Parliament and to other international organizations. Other outlets imply that Belarus is considering suing Poland at the ICC. For the Russian part, during her last briefing of 2021, the Russian Foreign Ministry Spokeswoman Maria Zakharova said that although she was not surprised by Czeczko's stories, she valued them as "an insider's perspective of the developments." (Believe it or not, she somehow managed to keep her face straight while saying this). She stated of course that Russia would support Belarus if the former were to "launch an investigation on the outrageous facts disclosed by Emil Czeczko."
Digging up dirt on the Polish authorities had started far earlier than the deserter emerged. On the night of November 16th, 2021, immediately after the Polish soldiers, border guards and police officers had repelled a massive attack of a large group of aggressive migrants at Bruzgi-Kuźnica checkpoint, some masked, suspicious-looking men without marks appeared on the scene on the Belarusian side and started behaving as if they were securing the evidence. The next day the Belarusian State Border Committee announced it had launched an investigation into the crimes against humanity allegedly committed by the Polish forces. In the meantime, the Russian and Belarusian propaganda would infect the public opinion with false narratives and fabricated videos implying that Poland had used chemical irritants and stun grenades against the migrants. How it all dovetails becomes clear once you read the following excerpt from the aforementioned briefing by Zakharova: "Special equipment, dogs, tear gas (with unknown ingredients), water cannons, flashes and stun grenades and stun bombs are used against refugees. But there are children and women – people there!", where she merged Czeczko's balderdash and accusations against the Polish officers into one narrative – one that is intended to be incriminating for Poland.
The regimes like the ones in Russia and in Belarus thrive on lies, manipulation, and propaganda. Hence, no matter how absurd an accusation, slander or fake news may sound – whether it has been formulated or just picked up by them – if it is good to be used in information warfare efforts against their adversaries, they will gladly use it. For them the calculation between staying ridiculous or having a fuel for smear campaigns will always be in favor of the latter.
Take, for example, the Kremlin's lies about Ukraine. Everybody knows that it is Russia that invaded its western neighbor in 2014, seized parts of its territory and has been waging war against it ever since. Still, Moscow blatantly denies involvement in these events. Similarly, it is typical for the Russian (and Belarusian too) propaganda to accuse NATO of heightening tensions in Central and Eastern Europe – an even more bogus claim that it seems, given Russia's current military build-up along the border with Ukraine. The same goes for Nord Stream 2. For the Kremlin, it is "a purely economic project", whereas the facts show it is a tool of geopolitical blackmail against Europe, one that has already proven effective although it is not even up and running yet. Then there is the shutting by the Kremlin of Memorial, Russia's oldest and most respected human rights watchdog and organization exposing the Soviet-era crimes. As for Belarusian propaganda, it is generally coarser and more farcical than Russian propaganda. Here is a "taste" of it: according to Lukashenko, the mass protests that followed the 2020 rigged presidential election in Belarus were "steered from Poland, Britain and Czech Republic". On a similar note, he once accused Poland and the US of planning an attempt on his and his children's lives.
It does not really matter whether Minsk will take Warsaw to court or not. But even if it did, it would only compromise itself. Yet, it is not about seeking justice here. The point is the information that the regime is considering such move alone is enough for Belarusian propaganda apparatus to launch a smear campaign against Poland. Its ultimate goal remains the same as for most Russian and Belarusian information warfare efforts designed to reach out to western audiences – to denigrate Warsaw in the eyes of its partners, ideally leading to its international isolation. Indirect goals may include the injection into the information environment of a slanderous background for future anti-Polish disinformation campaigns or drawing a parallel between this newly fabricated picture of a Poland that kills refugees, and an older false narrative which has been around for a while, largely due to Russian efforts, suggesting that Poland was implicated in Holocaust. In this context, Warsaw very much appreciates the resolution on Holocaust denial recently adopted by UN General Assembly as an important counter-balance to the attempts to put the blame for the extermination of Jews on Poland.
Poland has been a prime target of the Russian information warfare efforts for years. However, in recent months these efforts have been redoubled, with both Russian and Belarusian regimes eagerly doing their part. Moreover, there is a striking coincidence between this and the increase by Russia, with the help of Belarus, of a military pressure on CEE, and on Ukraine in particular. Or maybe the fact that the Kremlin is doing its utmost to denigrate Poland, the biggest nation of NATO's eastern flank, in this particular moment is not by accident at all.
Stanisław Żaryn
Spokesman for Poland's Minister-Special Services Coordinator