Polish, US presidents to meet at White House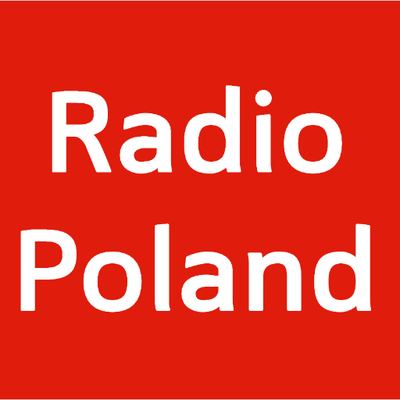 Polish President Andrzej Duda is set to hold talks with US leader Donald Trump at the White House on Wednesday amid plans for a troop shift in Europe.
Polish President Andrzej Duda talks to reporters after arriving in Washington for a meeting with Donald Trump.Photo: PAP/Leszek Szymański
The White House press secretary said in a statement last week that the two leaders would be meeting to discuss defence, trade, energy and telecommunications security.
Press Secretary Kayleigh McEnany also said that Duda's visit "comes at a critical time for both the United States and Poland, as we reopen our countries after months of battling the coronavirus pandemic."
Duda's top foreign policy adviser, Krzysztof Szczerski, told public broadcaster Polish Radio this week that the White House talks would focus on "three main topics: health; investment and development; and security."
"I can say there will be good news from Washington," Szczerski, who serves as the Polish president's chief of staff, said on Monday.
He elaborated that security topics would cover energy ties, the Polish-led Three Seas Initiative and cybersecurity, while health issues on the agenda included a joint response to the coronavirus pandemic.
Paweł Soloch, head of the Polish president's National Security Bureau (BBN), said on Sunday that, during his visit to Washington, Duda would be representing not only Poland but also "NATO and EU member states."
Duda on Monday held a phone talk with NATO chief Jens Stoltenberg ahead of his upcoming meeting with Trump.
According to the Politico news service, Duda's trip to Washington coincides with Trump's plans to announce an increase in the number of US forces stationed in Poland.
Trump plans to cut US troop numbers in Germany by more than 9,000 while increasing the American presence in Poland, the politico.com website has reported.
Duda will be the first foreign leader to visit the White House since the start of the coronavirus epidemic.
It will be his fifth official, bilateral meeting with Trump. The two previously met once in Poland, and four times in the United States, including twice at the White House.
Duda's visit is taking place just days ahead of Poland's presidential election, which is scheduled for Sunday.
Duda is seeking another five years in office.
Fears of Russia
Amid fears of Russian aggression, the authorities in Warsaw have been making intense efforts to secure boosted US troop numbers in Poland, which lies on the eastern flank of NATO.
Following Moscow's annexation of the Crimea region of Ukraine in 2014, NATO decided at a Warsaw summit in July 2016 to deploy four rotating multinational battalions to Poland and the Baltic states.
During a meeting at the White House in June last year, Duda and Trump announced a deal on a stepped-up American military presence in Poland while also sealing a raft of economic agreements.
The two presidents in September signed a defence agreement to name locations for more American troops in Poland.
Poland and the United States agreed to bolster defence ties and pledged to step up cooperation on energy projects when Duda and Trump met at the White House in September 2018.
(gs/pk)
Source: IAR, PAP, Reuters