In this week's Digest; make partition history, Government votes not to ban rent increases…
Welcome to The Weekly Digest from Sinn Féin where we bring you a flavour of the work and campaigns that we have been involved in over the course of the week.
The Weekly Digest
The celebration of partition is wrong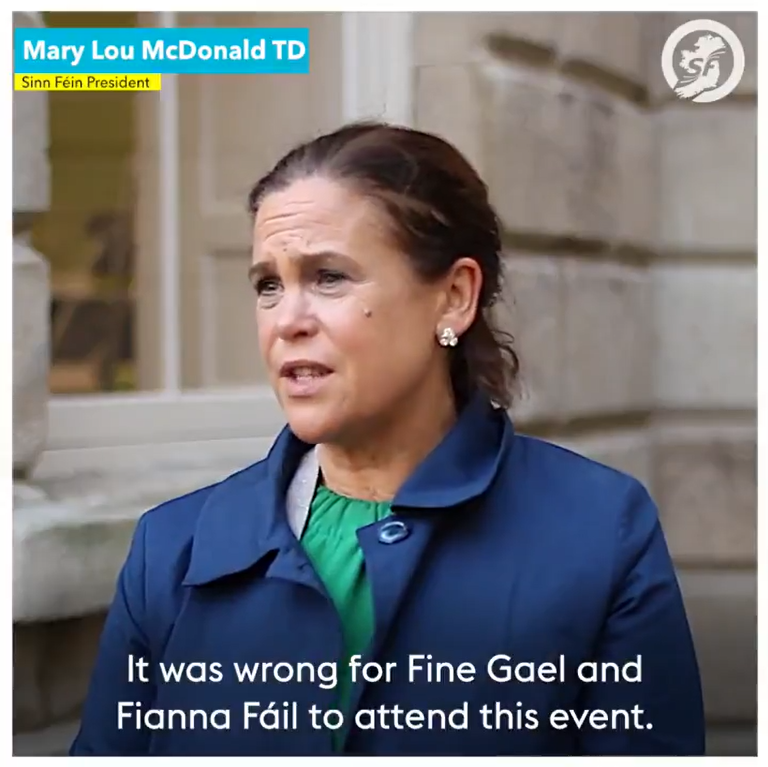 Sinn Féin President Mary Lou McDonald has said that it was wrong for Fine Gael and Fianna Fáil to attend an event celebrating partition, and that the idea of celebrating partition, an event that has been so utterly catastrophic for our country, is frankly incomprehensible.
Watch Mary Lou's video back here: https://twitter.com/sinnfeinireland/status/1451246914389692417?s=20
Government votes not to ban rent increases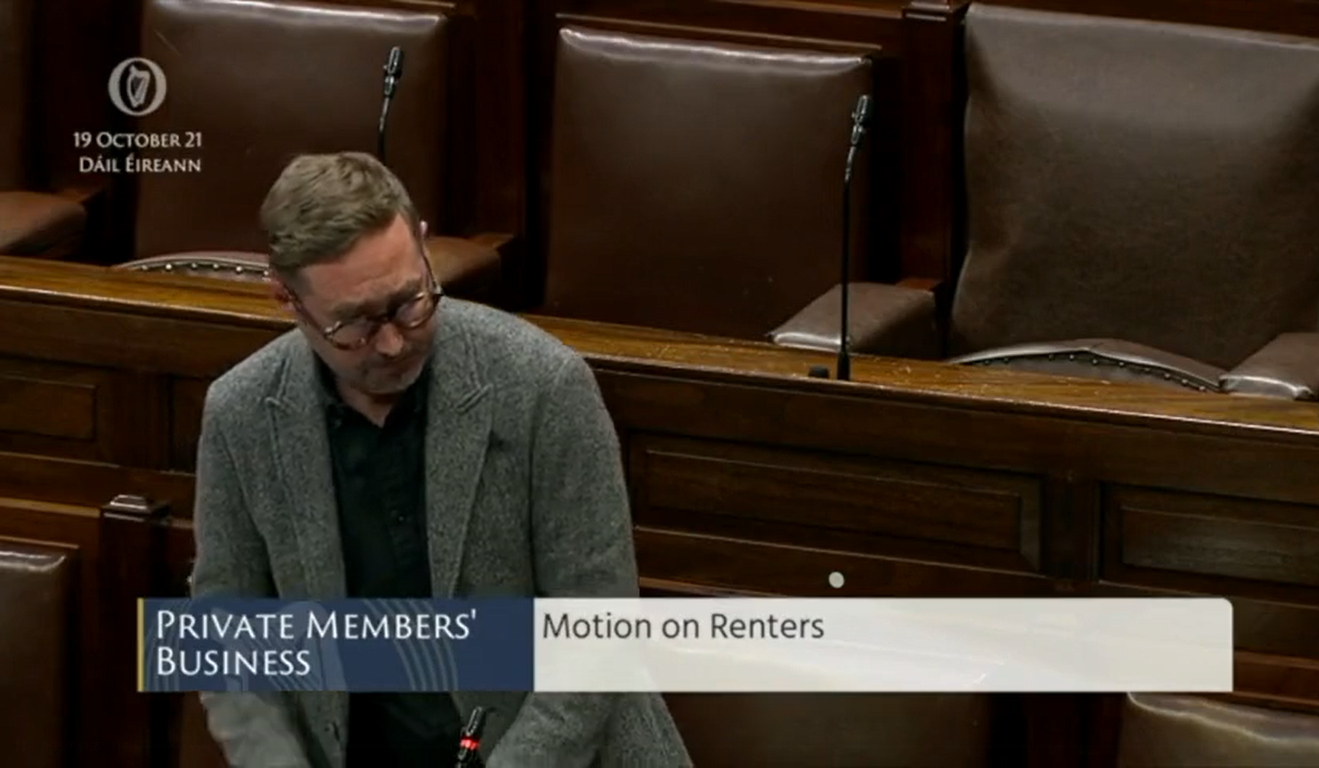 In the week that Rent Pressure Zones broke 4% the Government voted down a Sinn Féin motion that called for:
· A 3-year ban on rent increases
· A month's rent back in every private renter's pocket
· 20,000 public homes a year including 4,000 affordable cost rental homes
Watch your Sinn Féin TDs debating the motion in the Dáil here: https://fb.watch/8NdAz6lO0O/
National Draw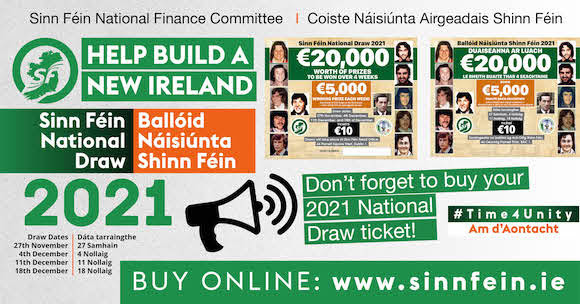 Sinn Féin National Draw tickets are on sale now.
This year Sinn Féin will have four draws with a €5000 cash prize up for grabs in each draw.
A €10 ticket gets you into all four draws with the first one taking place on Saturday 27th of November and the subsequent draws taking place on 4th of December, 11th of December and 18th of December.
Get your tickets for all four draws today – https://www.sinnfein.ie/nationaldraw/buy
Families of Rescue 116 Crew facing huge legal bills
Four years on from the R116 Irish Coastguard tragedy in which four crew members lost their lives, their families are now facing huge legal bills after the Department of Transport fought against them to ensure their legal costs were not awarded. This is scandalous according to Pearse Doherty who raised the issue with Minister Eamon Ryan in the Dáil this week.
Watch Pearse here: https://fb.watch/8NbYNm55_v/
Sinn Féin publishes all-Ireland tourism plan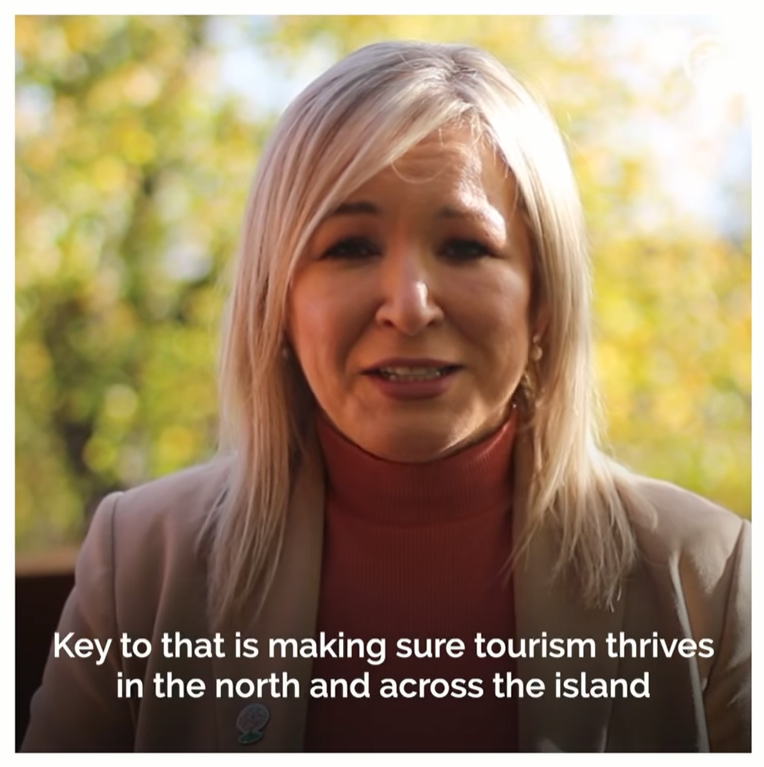 Sinn Féin's plan for tourism, launched this week, would create jobs, help rebuild the economy and put money in people's pockets.
Read our proposals to develop tourism on an all-Ireland basis here: bit.ly/3lV211I
Watch a short clip from Michelle O'Neill here: https://fb.watch/8Nc6W3vbKm/
Children from Mica affected homes protest at the Dáil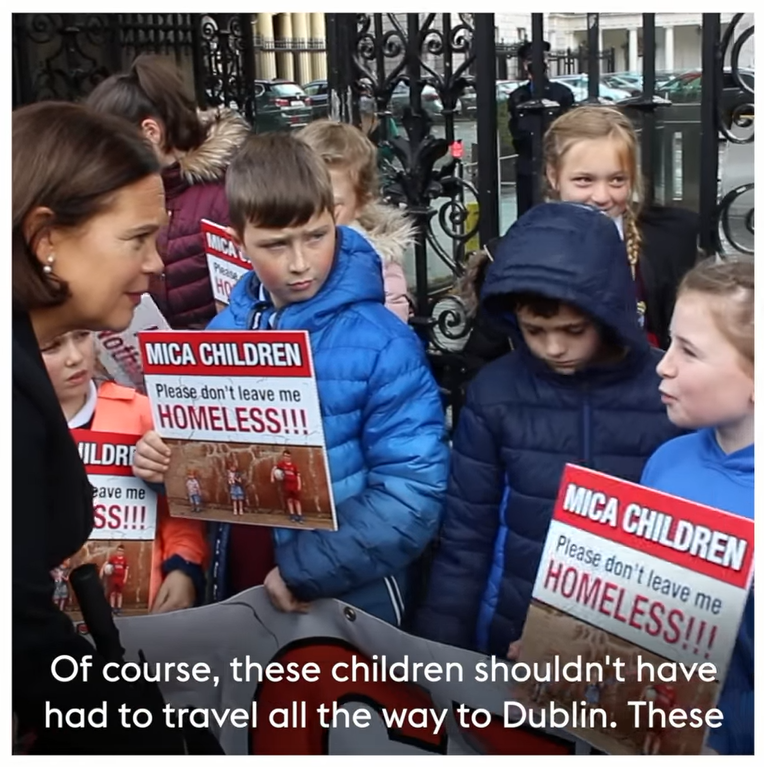 Mary Lou McDonald met with children whose homes are deteriorating as a result of the Mica scandal as they were protesting at the Dáil this week.
Speaking on the issue in the Dáil Mary Lou told the Taoiseach that the children were very disappointed that he had not taken up their invite to come out an meet them and called on him to commit to 100% redress for these families.
Watch Mary Lou here: https://fb.watch/8NhaXYKB_W/
Majority of Sinn Féin MLAs are women
A majority of Sinn Féin MLAs are women, this is a first on this island when it comes to women's representation in politics.
These women have stepped forward to deliver on the issues that matter to ordinary people including jobs, housing, mental health services, rural communities, rights and preparing for a united Ireland.
Martina Anderson will promote Irish reunification across Europe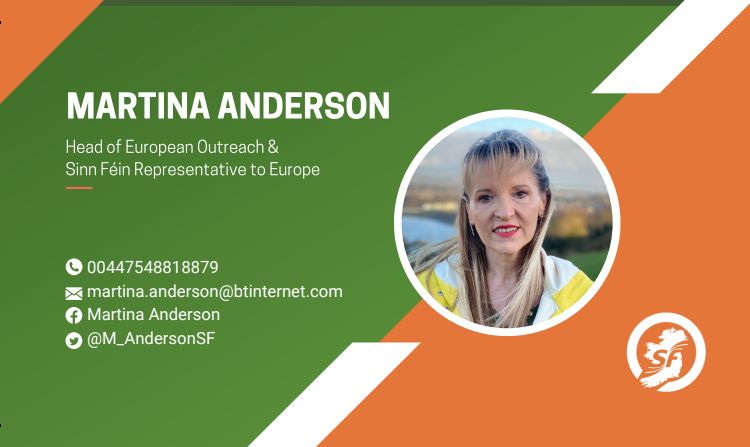 Sinn Féin's Representative to Europe and Head of European Outreach Martina Anderson has been tasked with promoting and advancing Irish reunification across the 44 countries in the continent of Europe; countries now exposed to Brexit Britain – "Perfidious Albion" – a country that has demonstrated it cannot be trusted to keep its word.
Martina will mainstream awareness about potential constitutional change in Ireland. The debate on Irish unity is live and growing. There is now a real possibility of Sinn Féin leading government, north and south, in the very near future, driving constitutional change and the planning needed to deliver it.
Europe has a pivotal role to play; to support and assist the implementation of the Good Friday Agreement, "in all of its parts", which includes the referendum to unite Ireland.
European voices for Irish unity need to be heard. Unity provides the democratic path away from Brexit and back in to the European Union for the north of Ireland, via the referendum provided for in the Good Friday Agreement.
Everyone can help advance this. You can play a part; and no part is too great or too small.
If you are interested in playing your part in Europe, please get in touch with Martina using the contact details above.
Senator Paul Gavan publishes legislation to create safe access zones
Sinn Féin Senator Paul Gavan this week introduced legislation in the Seanad to create safe access zones around healthcare settings which provide abortion services.
The Bill was produced by Together for Safety who have been calling for implementation of safe access zones for over a year.
Watch a short clip from Paul here: https://fb.watch/8Nc_pptJGW/