In this week's Digest – Government on borrowed time, climb for Unity and more!
Welcome to The Weekly Digest from Sinn Féin where we bring you a flavour of the work and campaigns that we have been involved in over the past week.
Government living on borrowed time – Mary Lou McDonald
Speaking as the results of the Dublin Bay South by-election came in, Sinn Féin President said it is now clear that we have a government living on borrowed time. They have been found out, nowhere moreso than in the area of housing policy. What people want now is a General Election. They want change.
Watch Mary Lou's video here: https://fb.watch/6EqlUGAT7F/
Fianna Fáil/Fine Gael/Green Party vote to give Vulture funds a tax break!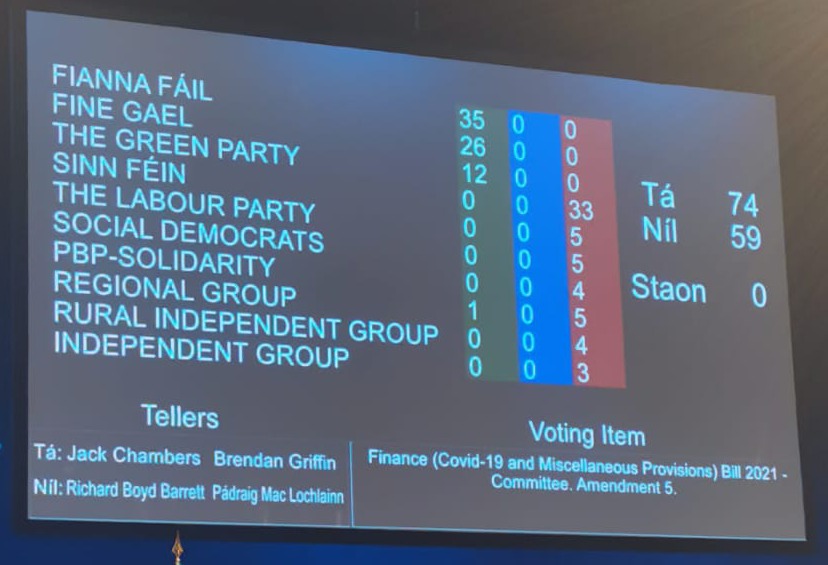 Earlier this week the Government voted to give a tax break for Cuckoo Funds to reward them for snatching up family homes. This government has turned their back on people, again!
Watch Pearse's explainer on the vote here: https://fb.watch/6CEPyqqvSU/
Get climbing for Irish Unity!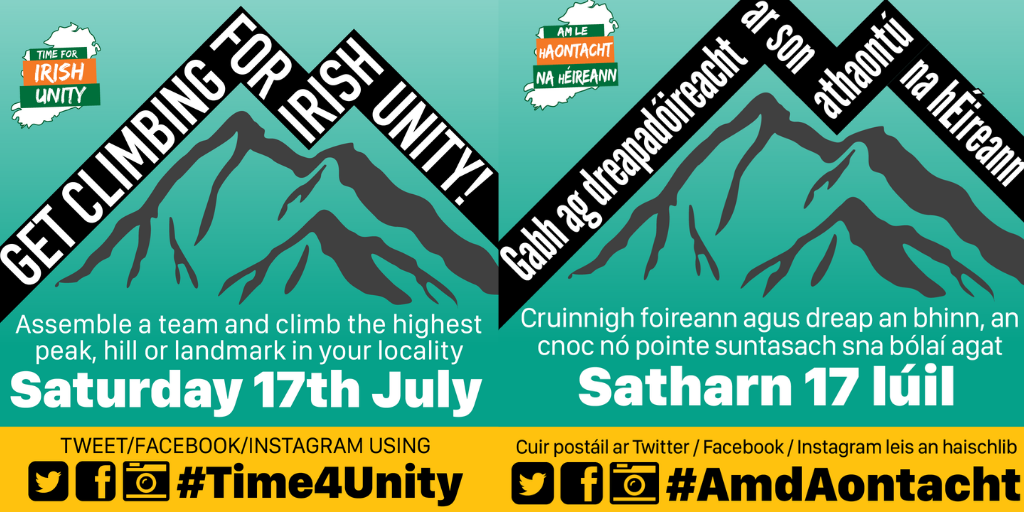 Who: Your family, your friends, your comrades, you! All ages, all abilities, all areas – pick your team and go!
What: Bring flags and banners to the highest peak, hill or landmark in your locality, upload your photo or video to your social media with the hashtag #Time4Unity and send them into us so that we can highlight your climb on the party's social media accounts!
When: Saturday/Sunday 17th/18th July
How: Assemble a small group in your area to climb the highest peak, hill or landmark – whatever best suits your and your team's ability. Get in touch with your local organiser, Comhairle Cenatair or Cúige team to let them know. Make some flags/banners with #Time4Unity and unfurl them at the top!
Áine Murphy joins the Sinn Féin Assembly Team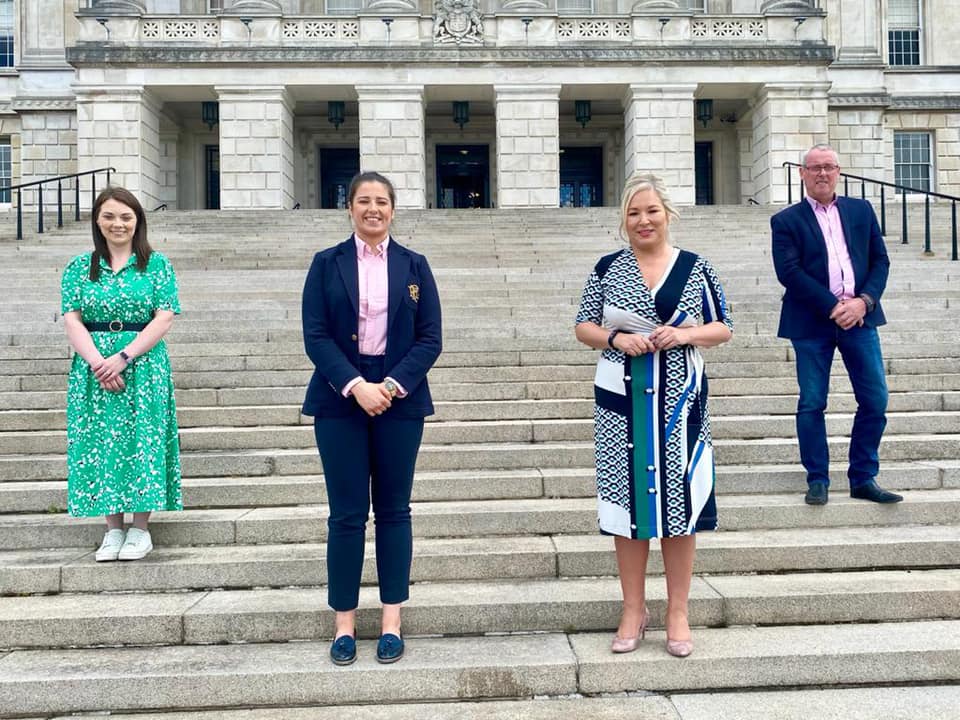 Áine Murphy has joined the Sinn Féin Assembly team, taking over for Séan Lynch – a true stalwart of republicanism who will continue working to bring about a United Ireland.
Murphy's priorities are standing up for ordinary people across Fermanagh and South-Tyrone and giving workers and families a break.
Watch her video from Stormont here: https://twitter.com/sinnfeinireland/status/1412117809467990016
Make a living wage the standard for workers in the North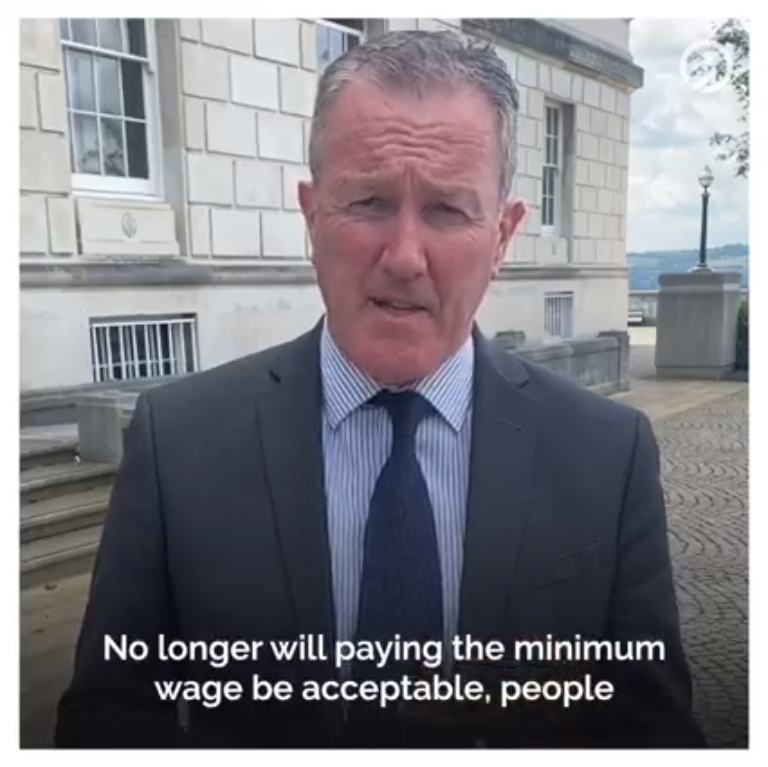 Earlier this week, Sinn Féin Finance Minister Conor Murphy made changes to Government policy in the North to make paying workers the Living Wage a requirement when the government spends its money.
This is about fairness and putting the interests of ordinary people at the centre of power.
Watch his video here: https://fb.watch/v/1LNqFocU7/
Joe McDonnell remembered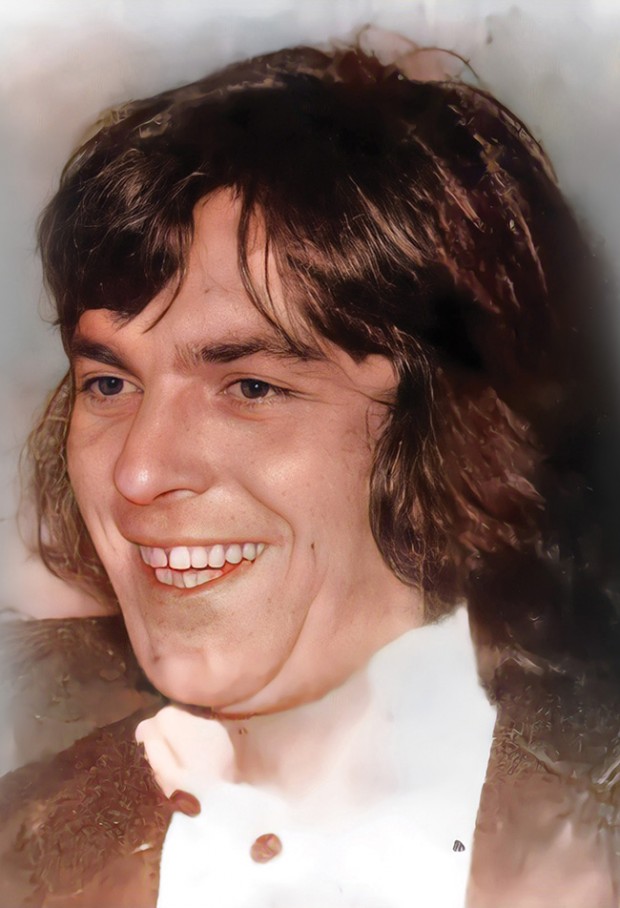 On July 8th at 5:15am, Joe McDonnell became the fifth person to die on hunger strike in the H-Blocks of Long Kesh after 61 days. He is remembered with pride in Ireland and across the world as an inspiration to the continued campaign for Irish freedom.
Watch Sinn Féin's video here: https://twitter.com/sinnfeinireland/status/1412988563306729473
A United Ireland is a Shared Ireland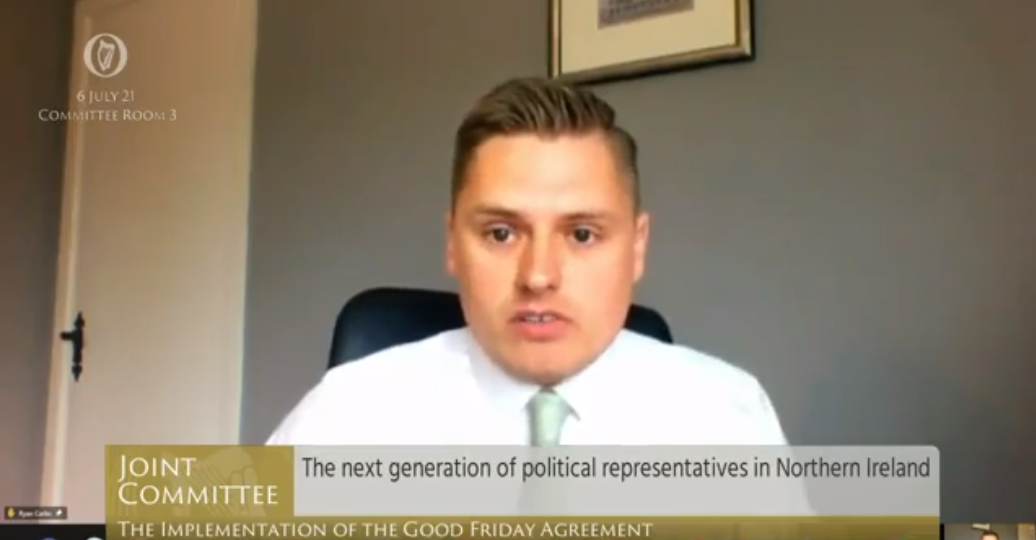 Earlier this week, Sinn Féin Cllr Ryan Carlin addressed the Joint Committee on the implementation of the Good Friday Agreement as part of a project engaging with the next generation of political representatives across the North of Ireland.
You can watch Ryan's contribution here: https://www.facebook.com/1423676103/videos/10227330716600015/
Latest issue of An Phoblacht on sale now!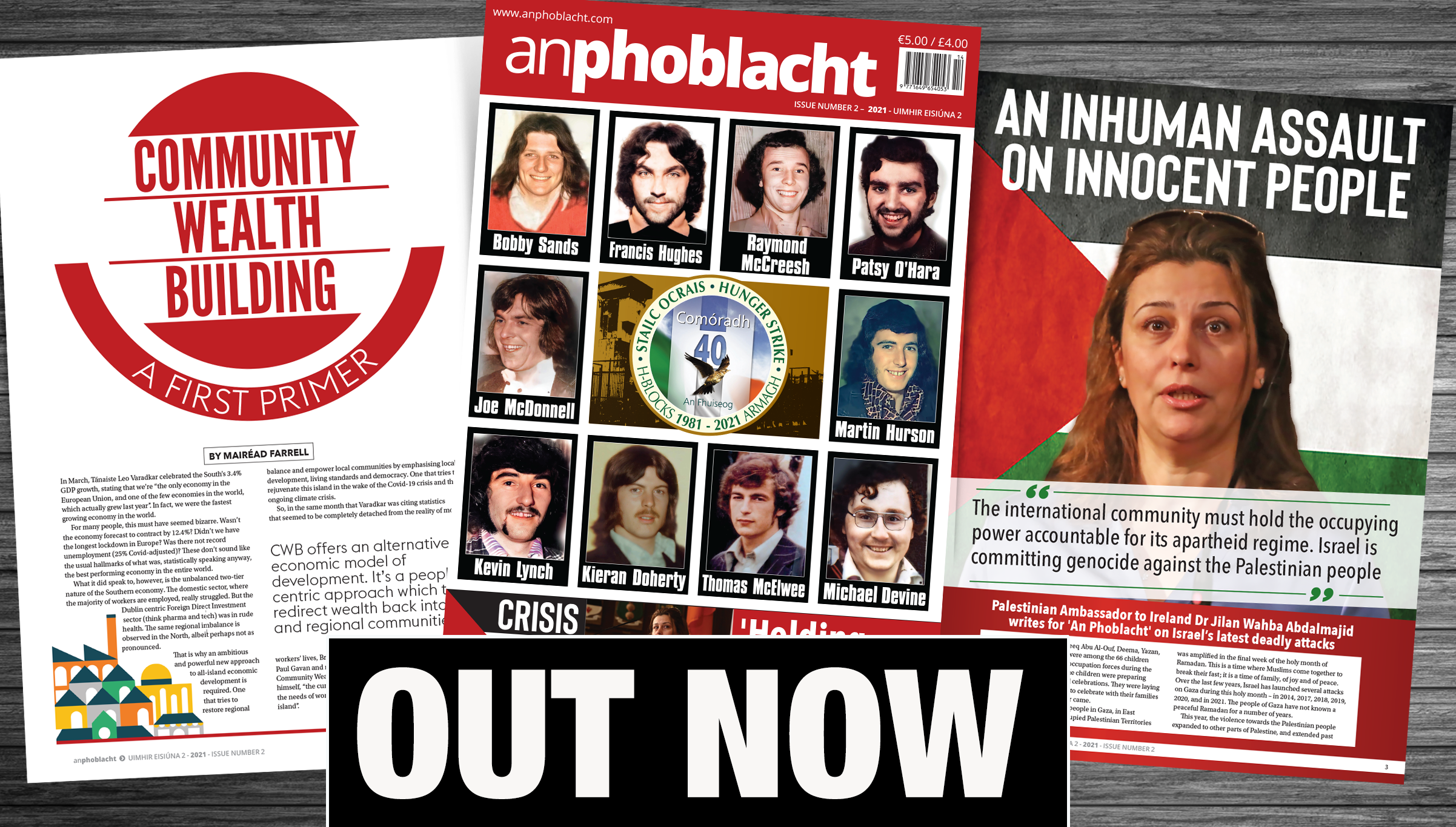 Get the latest issue of An Phoblacht today!
Former Republican Prisoners give powerful first-hand accounts of the events of 1981 inside and outside prison. Pat Sheehan's recounting of his decision to go on hunger strike in 1981 is striking in its stark honesty.
Palestinian Ambassador to Ireland Dr Jilan Wahba Abdalmajid writes an exclusive article for An Phoblacht on Israel's latest deadly attacks in Gaza and the inhuman onslaught facing the Palestinian people.
Order your copy here: https://www.sinnfein.ie/anphoblacht
Sinn Fein