'Great moment': Poland asks UNESCO to add Solidarity's cradle to World Heritage list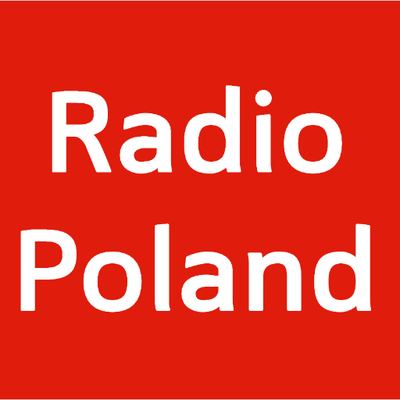 A Polish deputy culture minister has hailed "a great moment" for her country after officials applied for UNESCO World Heritage status for the historic Gdańsk shipyard, the cradle of the famous Solidarity anticommunist movement.
Poland's Deputy Culture Minister Magdalena Gawin speaks at a press conference in Warsaw on Tuesday.Photo: PAP/Tomasz Gzell
Speaking at a press conference on Tuesday, Magdalena Gawin said she had formally asked the United Nations Educational, Scientific and Cultural Organisation (UNESCO) to add the Polish site to its World Heritage List.
She said she made the request during a visit to Paris on Friday together with officials including Gdańsk Deputy Mayor Alan Aleksandrowicz.
"This is a great moment for the Ministry of Culture, a great moment for the people of Gdańsk, and I also think for Poland as a whole," Gawin told reporters on Tuesday, as quoted by state news agency PAP.
The shipyard in the northern Polish port city was the birthplace of the Solidarity trade union and freedom movement that helped bring about the collapse of communism in Poland and throughout Eastern Europe in the 1980s.
Gawin told Tuesday's press conference in Warsaw that the Gdańsk shipyard "is one of the most important sites not only in Poland but throughout Europe."
She noted that this year marked the 40th anniversary of the signing of the landmark 1980 August Agreements, when Poland's communist government was "for the first time forced to sit at a negotiating table with striking workers."
The Polish workers' protests of the time "changed the course of history in Poland, Europe and worldwide," Gawin said.
She added that the Gdańsk shipyard was the birthplace of Solidarity and a "place where the Iron Curtain fell … and the unification of Europe began."
Another Polish official was quoted as saying last year that the historic shipyard was "associated with an important stage in the history of mankind and ideas of exceptional importance to world history."
The Gdańsk shipyard rose to international fame in 1980 when it saw the birth of organised resistance to communist dictatorship in Eastern Europe.
The UNESCO World Heritage List includes sites such as the Great Wall of China and the ancient Egyptian city of Thebes.
A prehistoric flint mine complex in Poland, Krzemionki Opatowskie, was in July designated as a World Heritage site.
(gs/pk)
Source: PAP
Polska-IE: Udostępnij