Developers threatening to sell family homes to cuckoo funds who charge extortionate rents is a result of government policy
This week during Leaders' Questions, Sinn Féin President Mary Lou McDonald challenged the Taoiseach on the news that Developers are threatening to sell family homes to cuckoo funds.
Public land gifted to developers to build homes that people cannot afford will ensure that the housing crisis continues.
Watch Mary Lou's video back here: https://fb.watch/bne0b9aekq/
Change will not be stopped, we will continue to move forward to an inclusive and better future for all – Michelle O'Neill MLA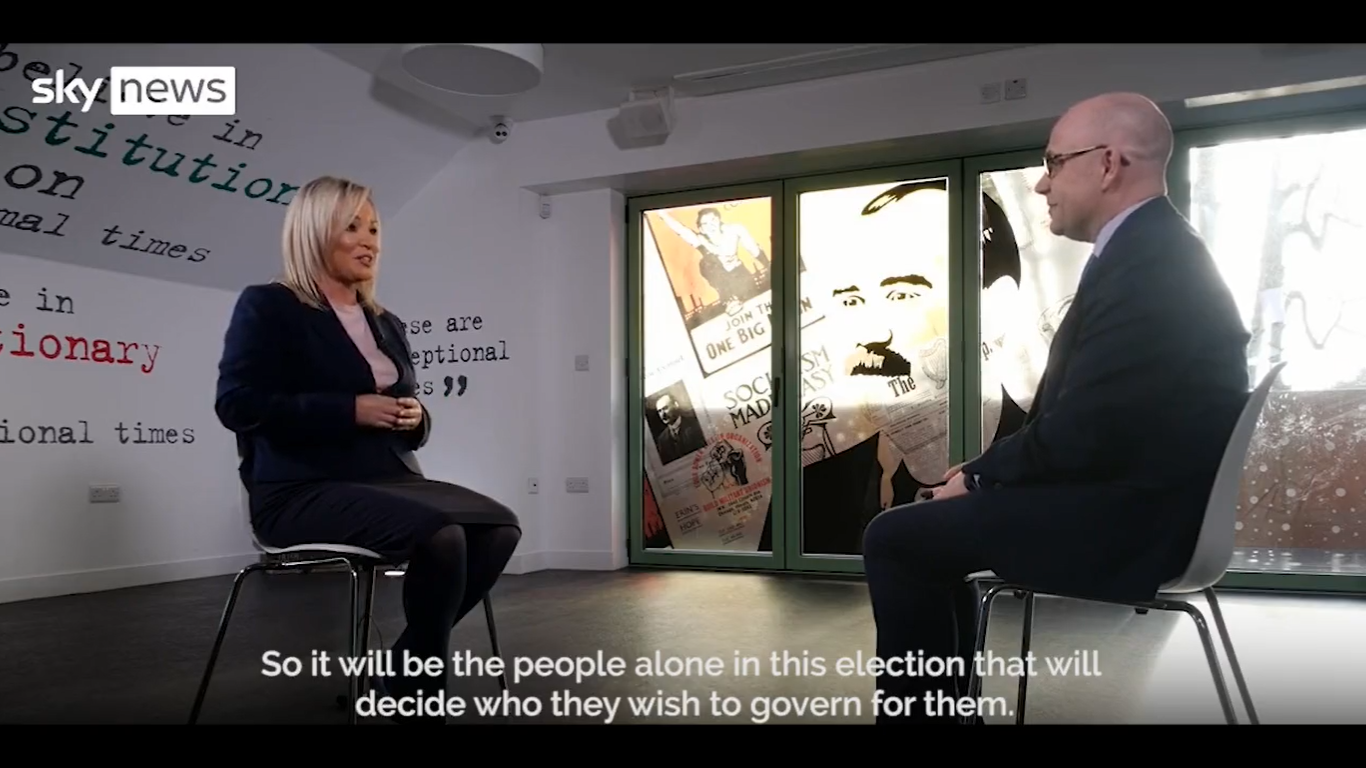 We are now facing an Assembly election in the North, and it is our intention to bring about the constitutional change our island needs by electing the first ever Sinn Féin First-Minister.
The days of democracy in the terms of Unionism alone are gone, and they are never going to return. This forthcoming election can be a defining moment. We can do so much better than this. This can be the year we turn the tide for workers, families and communities right across Ireland.
Watch Michelle's clip back here: https://twitter.com/moneillsf/status/1496092551547342858?s=20&t=JtiqwkJbaRsreEnIZQQ_kQ
Sinn Féin PMB on Stardust Inquiry passes Second Stage in the Seanad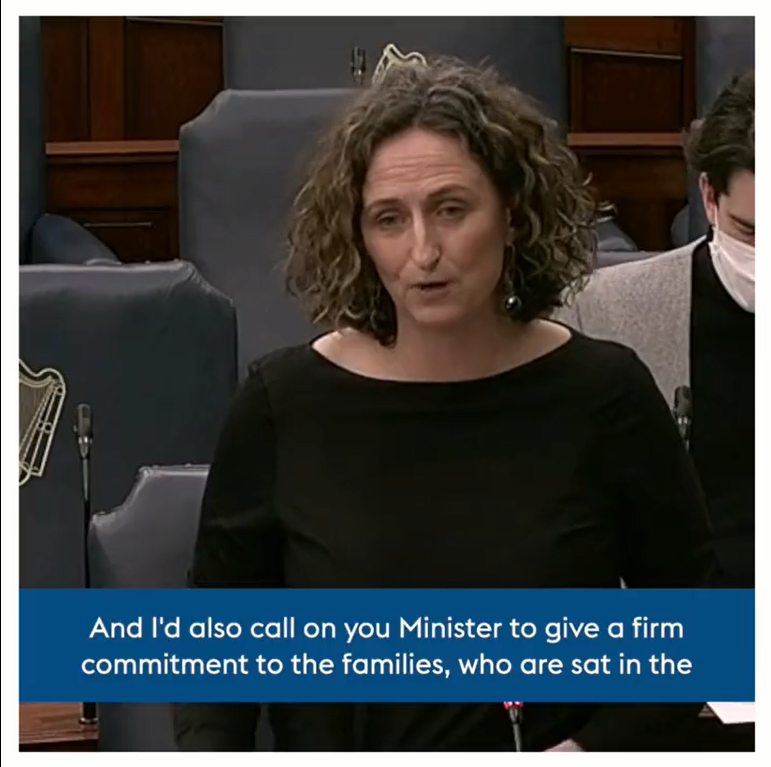 Sinn Féin Senator Lynn Boylan has welcomed the passage of the Stardust Inquest Jury Bill through the Seanad, but has called upon the Government to ensure it is progressed through both Houses before the inquest begins.
Senator Boylan said: "The Bill seeks to ensure that the Stardust Inquest will be held before a jury, and that the jury will be selected in a transparent manner."
Watch the video back here: https://twitter.com/NiallSF/status/1496838081000914954?s=20&t=An7_9GZ5MsCnY8M6Q8GIOQ
Sinn Féin Motion calls on Government to scrap the planned carbon tax hikes in May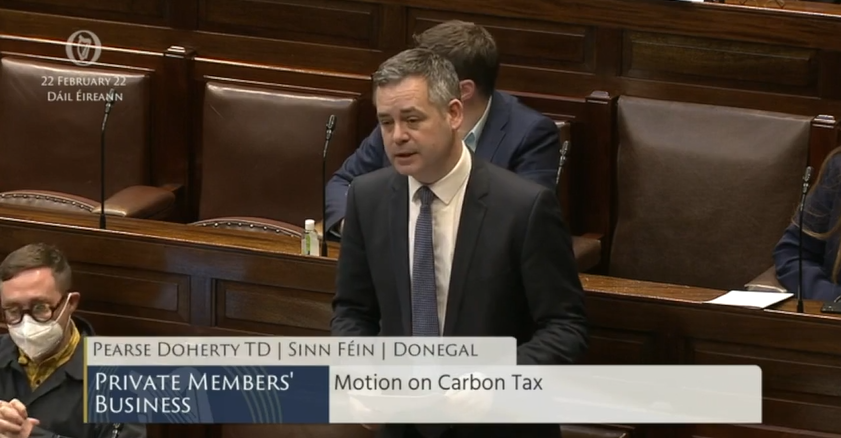 Increases in the cost of fuel are a cause of financial hardship for many households. With the planned increase in carbon tax on fuels used to heat homes in May, and transport fuels in October, fuel prices will increase even further.
A Sinn Féin motion brought to the Dáil this week to scrap planned carbon taxes, but was voted down by Fianna Fáil, Fine Gael and the Green Party.
Watch the debate on the motion back here: www.facebook.com/watch/live/?ref=watch_permalink&v=485368833169560
DUP's reckless actions will pile pressure on hard-pressed health workers – Colm Gildernew MLA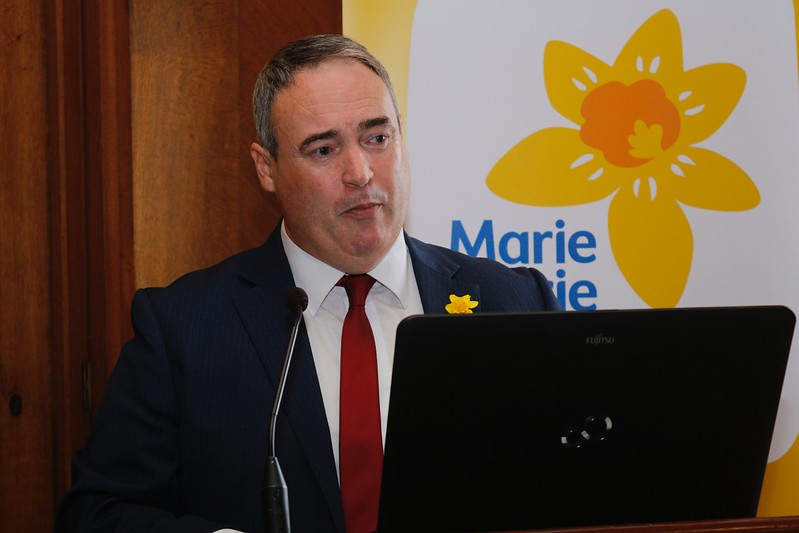 Sinn Féin Spokesperson on Health Colm Gildernew has said that the DUP's reckless action in collapsing the Executive and blocking a three-year budget will continue to pile pressure on already hard-pressed health workers.
The Fermanagh/South-Tyrone MLA said; "The pressure on the entire sector is untenable due to the staffing crisis and the safety of both staff and patients is at risk."
Colm's statement can be read here: https://www.sinnfein.ie/contents/63139
Sinn Fein